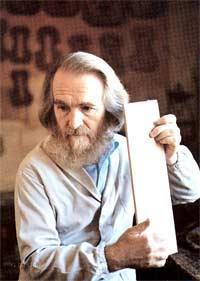 Four contemporary Italian violin makers and a Catalan luthier who created violins with sympathetic strings are the subjects of two new documentaries currently in production.

Parma luthier Andrea Zanrè and art historian Paolo Parmiggiani are making a film about the lives and careers of four of the most respected figures from the older generation of Italian violin makers: Francesco Bissolotti, Gian Carlo Guicciardi, Gio Batta Morassi and Renato Scrollavezza (pictured).

Drawing on these four makers' recollections and a range of historical sources, the documentary traces the renaissance of Italian lutherie in the early 20th century, through makers such as Gaetano Sgarabotto, Giuseppe Ornati, Ferdinando Garimberti and Simone Fernando Sacconi, and back to Leandro Bisiach and Giuseppe Fiorini.

Zanrè said that the project developed out of interviews with his teacher, Renato Scrollavezza. 'We then had the idea of enlarging it to include other makers, particularly those in their 70s or 80s, because they can talk about a world that was very different from today. We wanted to include perspectives on different making schools, too, so we also spoke to two younger makers – Paolo Vettori in Florence and Alberto Giordano in Genoa.'

The film, which also includes contributions from Philip Kass and Andrea Mosconi, is due to have its premiere at Cremona's new Museo del Violino on 19 September. A DVD release is also planned.

The second documentary is a tribute to Catalan luthier Ricard Margarit, who died two years ago at the age of 58. He made violins with up to 16 extra, sympathetic strings. The film project, called Persimpatia, highlights four musicians from around the world who play these unusual instruments: Paul Giger from Switzerland, Indian violinist L. Subramaniam, Hungarian Zoltán Lantos, and Ernesto Briceño from Venezuela.

Filming of the first part of the documentary, which focuses on Lantos, is under way, with the complete project expected to be finished by the end of 2014.