John Dilworth has a soft spot for the slender ribbons that give the violin a vital part of its personality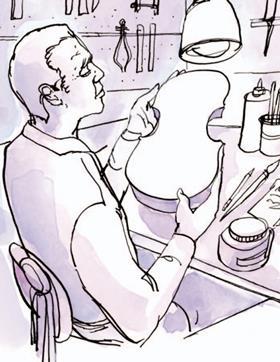 Discover more lutherie articles here
This article is from the April 2013 issue of The Strad
Making purfling is one of those jobs that doesn't seem to come around often enough to be a regular task. So when stocks become noticeably low, I have to go scurrying back to notebooks to remember measurements, recipes and procedures, before clearing the workshop for a few days of refreshingly lo-tech traditional work.
There are hundreds of ways to make purfling, but the best way is still the way – at least I think – that the great masters did it. Shavings of poplar and pearwood are taken from wet planks with a big old double-handed plane. The pearwood goes into a pot to go through ancient dyeing processes, and emerges after a few days dripping slippery black like unravelled rolls of old celluloid film. The poplar wraps itself up into tightly wound bundles that have a springy life of their own, needing to be gently teased flat. Then you make the sandwiches. Lashings of glue, lightly pressed between two boards, and you have it – a ribbon of 17th-century plywood barely more than a millimetre thick. Slice it up into 2mm wands while it's still slightly moist, and it will be another couple of years before you have to remember how to do it all again.
Purfling, it's said, is the handwriting of the violin maker. Everyone manages to do it slightly differently, and recognisably; even master and pupil. One reason for the variation is the range of materials that have been used. Ebony, maple, beech, mahogany, walnut, paper, whalebone, boxwood: all give their own character to this slender but very important aspect of the violin's personality. Which to my mind makes it so extraordinary that no combination or method improves on the old and original Cremonese combination of poplar and pearwood.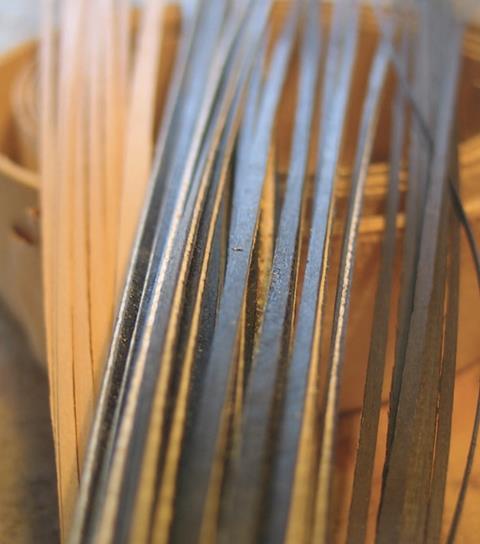 Poplar is soft and forgiving. It is easy to slice with a sharp, deep-set plane to make relatively thick veneers, and easy to bend into the sharper curves of the outline. What's more, it conveniently both compresses in tight spots in the channel, and magically expands with hot glue like a sponge, to fill a slightly over-wide slot. Pearwood is stiffer, but lends a firmness to the purfling that prevents it from following every slight wobble in the cut channel. It almost defines its own smooth line around the edge. Its natural dark colour takes the dye well, and maintains the contrast with the white poplar core even after it has worn or eroded deeply.
Purfling is a wonder. You can go mad making arabesques and doubles, coats of arms and personal flourishes that can make the layman gasp, but essentially purfling is a lovely, ancient and immensely subtle material. One week every few years is little enough time spent on such rewarding stuff.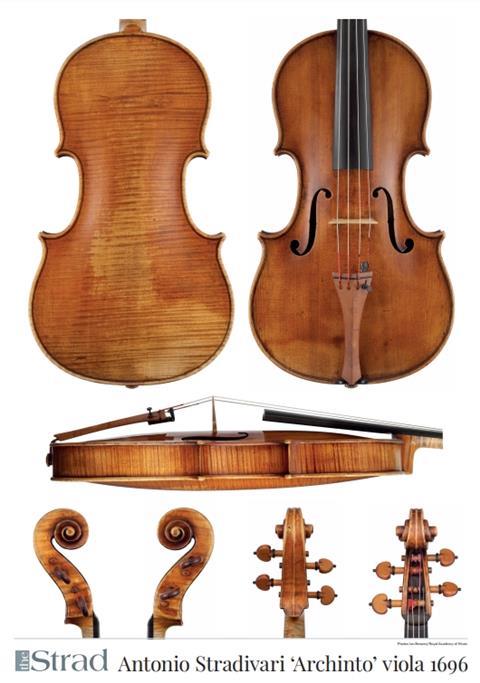 The Strad's exclusive instrument posters, most with actual-size photos depicting every nuance of the instrument. Our posters are used by luthiers across the world as models for their own instruments, thanks to the detailed outlines and measurements on the back.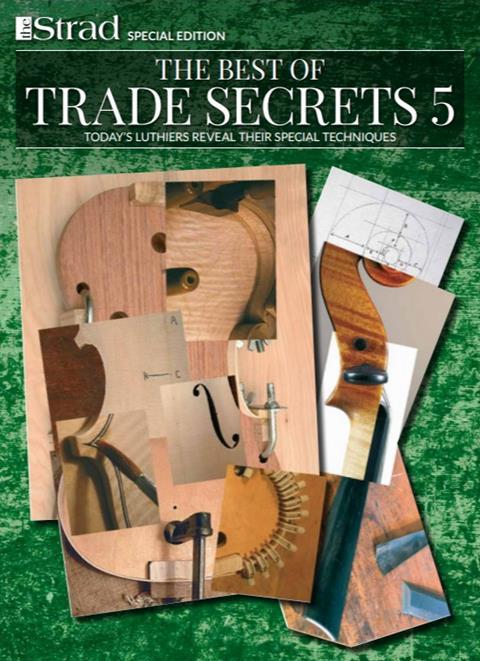 The number one source for a range of books covering making and stinged instruments with commentaries from today's top instrument experts.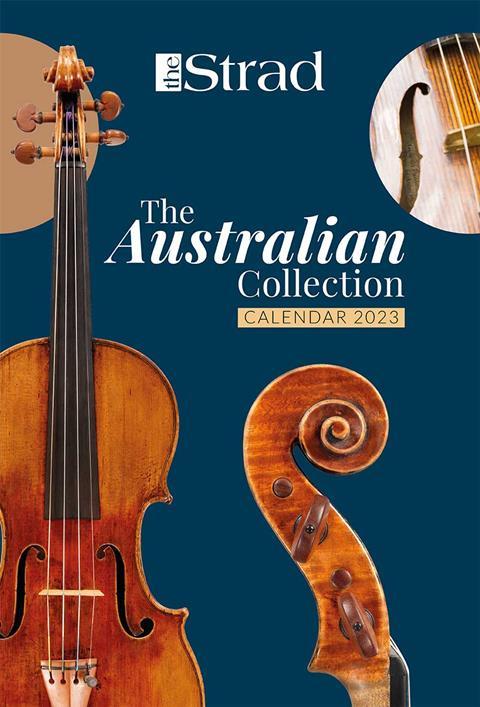 This year's calendar celebrates the top instruments played by members of the Australian Chamber Orchestra, Melbourne Symphony, Australian String Quartet and some of the country's greatest soloists.