The violinist talks about giving up on old Italian instruments and opting for a bespoke violin by maker Sam Zygmuntowicz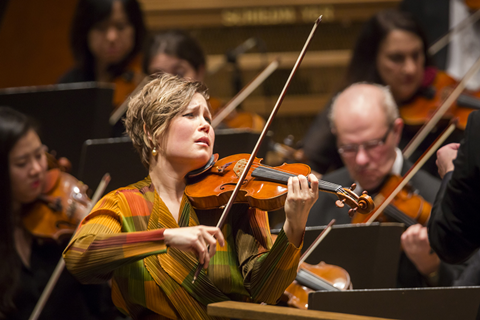 The following is part of a larger 'Life Lessons' interview with Leila Josefowicz in The Strad's May 2018 issue.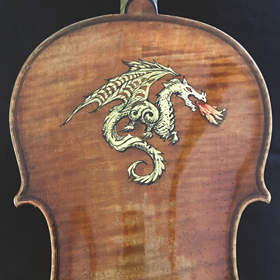 I commissioned my violin from Sam Zygmuntowicz after playing various old Italian instruments which, because they were on loan, would end up being taken away and I'd be left searching for a replacement.
Sam listened to me play and asked me what I wanted from a new violin. My priorities were a big range of colours and the ability to feel in control no matter where on the instrument I was playing, and I really couldn't be happier with the result.
I've played some violins that had a great sound, but one sound only. With others, like mine, you're always discovering something new. The other thing I love about it is the dragon that Sam designed and painted on the back. It makes the instrument unique and, Sam thinks, even improves its tone.
To read the full interview with Leila Josefowicz in The Strad's May 2018 issue, download now on desktop computer or via the The Strad App, or buy the print edition
INTERVIEW BY TOM STEWART
Read: Sam Zygmuntowicz: I shy away from copying models that are too individual