Nikolai Kittel remains one of the most enigmatic bow makers, so when the assembled talents at this year's Oberlin workshop set about making copies, they uncovered a host of interesting points, as Robert Ray explains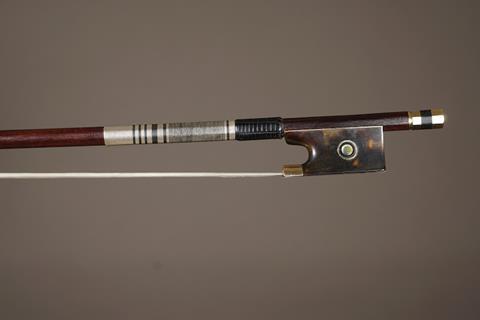 This is an extract of a longer article in The Strad's October 2018 issue. To read in full, download the magazine now on desktop computer or via the The Strad App, or buy the print edition
Each June, professional bow makers from around the world gather in Oberlin, OH, US, to make bows, share ideas and learn new tricks. As a group we also make copies of one or two highly regarded bows, which are then sold to help cover expenses. This year I had the honour of providing the bow to copy. I chose a violin bow that I had acquired a few years ago, made by Nikolai Kittel in St Petersburg, Russia, in c.1856.
Kittel bows are famous across the globe and have long been coveted by musicians and collectors. This particular bow is one of two made by Kittel for Johannes Pickel, a concertmaster of the Bolshoi Theatre.
Both remained in the Pickel family's possession after his death until recently, when they were acquired and brought to the US. I felt the Oberlin workshop would provide a great opportunity to study Kittel's working methods from the bow makers' perspectives, and all of us took away significant insights. David Hawthorne commented: 'As you sculpt or shape each part of the bow, you can go back to the original for comparison.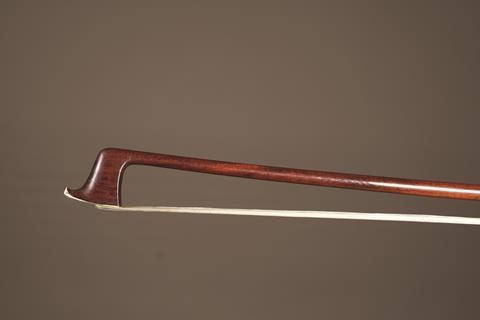 I have never had a Kittel in my shop long enough to make a bench copy, although I'm fascinated by them. I've played several of them. They have a very particular way of playing – even and buttery in tone. This was a really significant opportunity for all of us.'
On day one of the workshop we split the makers into two groups, with each making their own copy of the bow. Of course, this produced a little friendly rivalry between the two. Each group chose a name for themselves: 'Klassic Kittel' versus 'Hello Kittel'.
First, of course, it is essential to select wood resembling that of the original bow. Kittel's was always of the highest quality. 'For my copy I chose a medium density stick of pernambuco,' said Jesse Berndt. 'I think this is quite similar to the original as I was able to plane to the same thickness, and the weight and strength came out the same. The original stick, with the gold face and tinsel grip, was 39.1g. Subtracting 2.5g for the grip leaves us with around 36.6g stick weight.
Also, you can not only see the grain coming across the camber in the upper part of the stick, but also some of the annual lines coming through the middle of the stick, and back again in front of the grip. To me, this suggests that the entire curve was cut out from a board.'
Owners of both Kittels and Tourtes have often described how these bows 'play themselves'. When bow maker and violinist Mariia Gorkun tried out the original, she remarked: 'The bow knows what to do. I only need to let it.'
This is an extract of a longer article in The Strad's October 2018 issue. To read in full, download the magazine now on desktop computer or via the The Strad App, or buy the print edition