Peter Reid writes a first-hand account of the first international violin making workshop in Australia in decades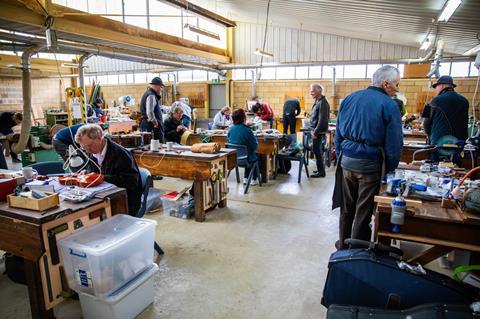 For those of you who have experienced the camaraderie and enjoyment of attendance to makers workshops, you would understand the outstanding benefit in terms of professional development and the opportunity to establish new and/or renewed friendships, that participation at such events provides. But whilst these events are very commonly held in the UK, Europe and the America's, they are very rarely held within the Southern Hemisphere.
A few of the key reasons that can explain this, is the distance between our major population centres and the learning areas of Europe and the Americas and our population size. For those of us who have travelled to these workshops, we know what a long haul this is, especially when one has to pack tools, materials and projects to work on whilst in attendance.
The Congress was inspired by Jerry Pasewicz, who during a dinner conversation at the VSA restoration workshop in 2015, asked why events like Oberlin were not held on a regular basis in Australia. Surely, Jerry stated, given the number of you from 'down under' who travel north every year, there is not only a ready market, but also, a need for such events.
When the distance factor was offered as a possible reason, it was quickly pointed out by Jerry (who had never been to Australia at that time), that you come to us, so why cannot we come to you? From this conversation, the seed was sown. Why couldn't we hold a workshop of similar nature? We surely have the expertise and Jerry was right, many of us do travel to Europe or the USA on a regular basis. There had been instrument makers conferences in the past, particularly the Australian Violin Makers Association (AVMA) conferences, but one had to go back at least 30 years to the most recent workshops.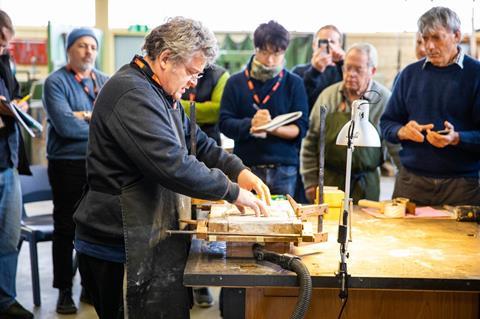 From this, the Australian Luthiers and Archetiers Congress was born and comprised a committee of Kerrie and Andrew Davies from Wallerawang (Kerrie is the great granddaughter of the renown Australasian composer Alfred Hill), Frankie and Peter Reid (Sophia's Strings – Orange NSW) and Dr Graham Sattler (Executive Director of the Mitchell Conservatorium in Bathurst). It was obvious that given we all lived within the Central West of NSW and Bathurst being the oldest inland European settlement in Australia that had celebrated its 200-year anniversary in 2015, that it would be the perfect choice for our location.
Bathurst is also well served by road, rail and air travel being 3.5 hours' drive or a 35-minute flight from Sydney and internationally recognised due to the Mount Panorama Motor Racing Circuit located within the city limits. The Scots School Bathurst (now Scots All Saints College) was considered a suitable venue as it had the facilities required, being a co-educational boarding school. When approached, the then headmaster David Gates was very enthusiastic and with the school bursar Noel Eveleigh, made sure that the facilities would be suitable for our use.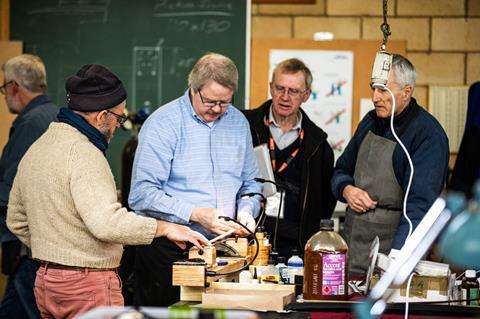 The level of service provided by the school, proved to be way beyond our expectations with all members of staff assisting and ensuring our week would be well catered for and comfortable. We utilised both sections of the school Industrial Arts building and a separate lecture room, a fully catered dining facility and Thomson House were the delegates were housed in separate booth style accommodation. The food was superb, with plenty of it and for those who have experienced Bathurst winters, Thomson House was very warm and a credit to the house staff who ensured that it was well prepared, including the making up of all our beds.
Our tutor team was chosen for their collective experience and involvement with events similar to the Congress and comprised of Rainer Beilharz, Volker Beilharz, Hugh Withycombe and Peter Goodfellow (Australia) and Jerry Pasewicz and David Burgess (USA). During the week all delivered excellent lectures and assisted the delegates with other tasks on a day to day basis.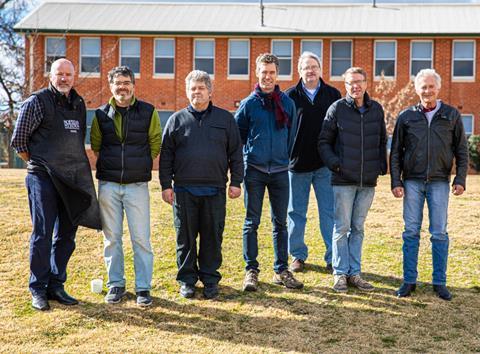 Techniques demonstrated included the creation of castings for belly restorations, the making of pigments for use with varnishing, data tracking of instruments as a they proceed, finishing techniques and processes, correction of bow defects, correct re-hairing procedure and restoration, the selection of instrument model, form, arching and the documentation of making and correct bridge set up and how to optimise the making of the bridge to gain improved frequency response. In addition, impromptu lectures were encouraged and provided by some of the delegates including our sage Jim Vizard, Benedict Puglisi and Kae Sato-Goodsell.
In all, we had 41 participants and of this number we were thrilled to have five apprentices. Delegates came from most states in Australia and internationally from Japan, New Zealand and the USA. In addition, Ondrej Sima and Sofia Simova from TONEWOOD, Slovakia made the trip with two tonnes of tonewood for violin up to double bass and Marco Raposo from Marcom Bows, Brazil, made the trip with over 200 bows.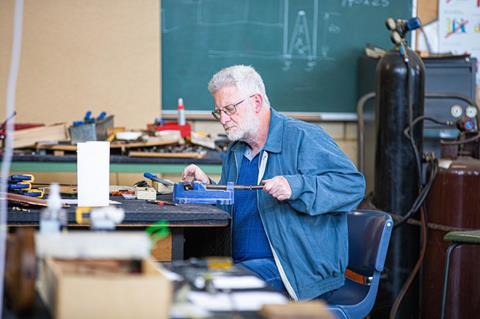 The Congress was held from Saturday 13 July to Saturday 20 July 2019 and linked all aspects of the craft together within the one week. Delegates bought with them projects of their choice, with the aim of either developing techniques and processes that they may already possess, or bringing projects that they may have found particularly challenging and the collective input from tutors and delegates could give clarity to the possible direction a job may take. As a result, there was a significant array of projects that included new making of both instruments and bows, as well as restoration and repair of all instruments including double basses and bows.
The Congress opened on a positive note, where all participants were treated to a Mayoral reception by the Bathurst Mayor Councillor Graeme Hanger and the council at the Bathurst Memorial Entertainment Centre. Later, we spent time at the Bathurst Winter Festival before a mandatory lap around the Mount Panorama motor racing circuit and a chance to view the lights of the city before we headed back to the school.
Sunday morning unfolded with a Q&A session that enabled participants to present projects to the group. As the week progressed it was increasingly clear that the Congress had achieved its intentions as the participants become more involved with each other in terms of discussions taking place over projects and the forging of friendships through collective experiences. For our apprentices, it was an encouraging time and rather than being daunted by the amount of information there was to absorb, they got involved in a most direct way and each made their own contribution.
Comments from all participants were positive and everyone asked for another Congress to be had sooner, rather than later. In fact, throughout the week we had been contacted by some of those who could not make it or after thousands of emails sent out, had been missed, asking to be included in the next. It was equally pleasing that our trade representatives from far and wide were very much frequented and appreciated by the delegates and others.
What the Congress proved, is that although we may be few in numbers compared to Europe or the America's, our industry is world class and in good hands. We would like to encourage your attendance in future Congresses and for those who would be interested in doing so, you can forward your details and interest to enquiries@sophiasstrings.com.au. The next Congress will be held in 2021 and we look forward to seeing you there.
Thanks
Events such as these do not just happen. There is a lot of time invested, which is generally voluntary and at times the effort may seem significantly greater than the end. To watch the Congress unfold was most rewarding. People to thank include the committee in all ways during the lead up and at the actual Congress, Kerrie and Frankie for their delegate support and Andrew who did a regular trip daily to the hardware store and took some of our international participants out to experience some genuine Aussie bush He also took all the photos shown in this article.
To Dr Graham Sattler and his team at Mitchell Conservatorium, whose IT and technical expertise were invaluable. To the Federal Department of Communications and the Arts for their significant financial contribution to the Congress, Andrew Gee, Federal Member for Calare who backed our application for funding positively and Katelijne Van Landeghem of the Department, who made the application process so easy. To Helen Tuckey and her national team at the Australian Strings Association who was encouraging from the beginning and who was forth coming in ensuring AUSTA made a significant financial contribution. To our sponsors and contributors, Bathurst Regional Council, Bathurst Tourism Office (who made up our delegate packs), PIRASTRO GmbH, D'Addario Strings, Chevalets Despiau, Sophia's Strings and Central West Graphic Design for their financial contributions without which, the Congress would not be possible. The team at Scots All Saints College and Mr. John Weeks (new Headmaster) who allowed us the use of the school and of course the participants for without you this event would not have been staged in the first place.