Airline has accepted responsibility for damage, says early music specialist Myrna Herzog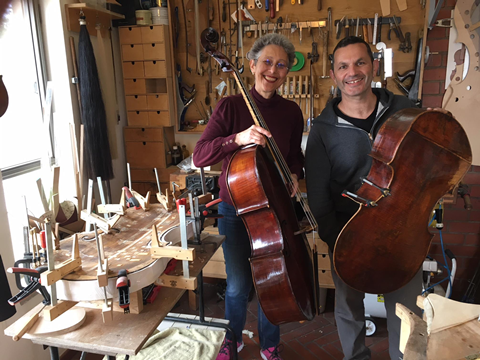 The shocking photos of a destroyed viola da gamba accompanying Myrna Herzog's social media post on 3 January sent her complaint globally viral. As further details emerged, there was some online criticism of Herzog for allowing the antique instrument to be placed in the hold; however, both the particular circumstances and sheer extent of the damage suggested that the lion's share of responsibility must rest with the airline and ground staff.
The instrument, built in London in 1685 by Edward Lewis the father, is one of a pair owned by Herzog, who has now announced that Alitalia has indeed accepted responsibility and paid for repairs.
'I am happy to report that Alitalia behaved with great fairness,' Herzog writes.
'Alitalia has taken full responsibility for the damage on my instrument and that has just reimbursed me for all the expenses resulting from the damage of instrument, case and bow.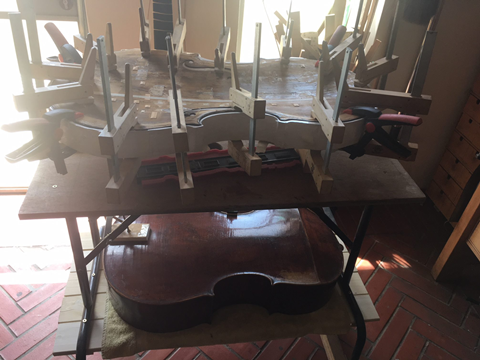 'Thanks to the unfortunate accident, the company is also reviewing their policy regarding musical instruments. This could make Alitalia the preferred airline for musicians and music lovers. I will continue to fly Alitalia, as I always did.
'In the meantime, luthier Shlomo Moyal is doing a wonderful restoration work on the Lewis viol (seen in the photos with its twin, cut from the same tree).'
The viol will be back in concert in Israel in February 2019, while it March 2019 it will play a central part in the 20th anniversary celebrations of Herzog's early music group Ensemble Phoenix at the Zucker Hall in Tel Aviv.