Peter Somerford asks what luthiers should do to maximise their success when entering a competition, and whether winning really is everything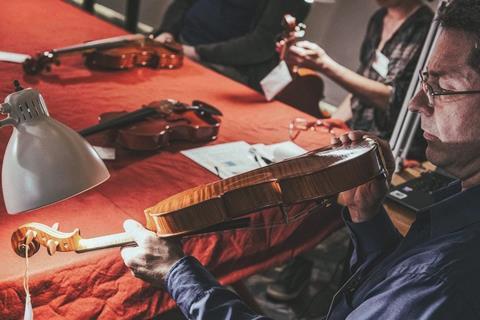 This year is a landmark of sorts in the history of violin making competitions, as it is the first time that the Cremona Triennale, Mittenwald and VSA contests are being held in the same year. As if three major competitions weren't enough, 2018 also featured the Malta International Violin Making Competition in February and an ANLAI (Associazione Nazionale Liuteria Artistica Italiana) competition in Bulgaria in May and June. This month sees a new event organised by the International Violin Competition of Indianapolis, which has invited makers to submit instruments that will initially be evaluated solely on tone.
The spread of competitions means more opportunities for makers to learn from each other's work, and to get feedback on their instruments. But how should luthiers approach a violin making contest?
Would Stradivari win a prize today? No. And Guarneri 'del Gesù'? He wouldn't even make it past the first round.
The danger is that too many makers choose the same limited range of models, most often golden-period Stradivaris, resulting in very similar-looking instruments. Wendela Moes, a maker based in Peissenberg, Germany, who was a judge at the 2016 VSA contest, says: 'Competitors look at what won last time, or in the past, then they do the same thing.'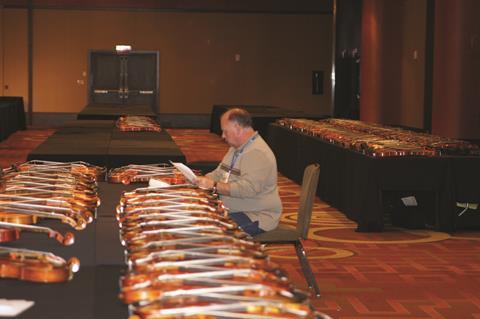 Moes argues moreover that originality is overlooked when jurors are confined to judging only aspects of workmanship that can be measured. 'Precision is not the most important thing about an instrument, but it happens to be the only thing you can measure,' she says.
'Yet all the old Italian instruments that we love weren't perfectly precise. What matters is how well they work. Would Stradivari win a prize today? No. And Guarneri "del Gesù"? He wouldn't even make it past the first round.'
If originality is unquantifiable, even risky, where does that leave aspiring competitors? 'They should do the best work they can', advises Czech maker Jan Špidlen, organiser of the Prague International Violin Making Competition, 'but they shouldn't do anything unusual, push the style too far, or create models they are not ready for.'
This is an extract of a longer article in The Strad's August 2018 issue. To read further, download the magazine now on desktop computer or via the The Strad App, or buy the print edition