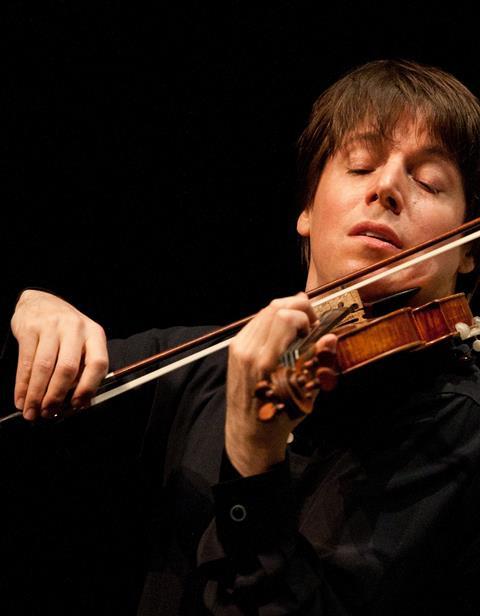 Tonight's Carnegie Hall concert, to have featured violinist Joshua Bell and double bassist Esperanza Spalding, has been cancelled due to strike action by the hall's stagehands. The New York venue's season-opening performance tonight, 2 October, was scheduled to begin at 7pm in the Stern Auditorium Perelman Stage with the Philadelphia Orchestra, conducted by Yannick Nézet-Séguin. It will not be rescheduled, but all future performances remain on the schedule.
According to a Carnegie Hall press statement, the stagehands – represented by Local One, a stagehand union of the International Alliance of Theatrical Stage Employees (IATSE) – are demanding that Carnegie Hall agrees to the union's request for jurisdiction over the whole of Carnegie Hall's newly created Education Wing, scheduled to open in Autumn 2014.
Carnegie Hall said that IATSE/Local One has fundamental jurisdiction tied to performances spaces but has no collective bargaining agreements governing education spaces at the venue. It added that Carnegie Hall's previous agreements with its stagehands have never included jurisdiction within the spaces on the building's upper floors, the location of the new Education Wing.
Clive Gillinson, executive and artistic director of Carnegie Hall, said: 'We are disappointed that, despite the fact that the stagehands have one of the most lucrative contracts in the industry, they are now seeking to expand their jurisdiction beyond the concert hall and into the new Education Wing in ways that would compromise Carnegie Hall's education mission.'
He added: 'We remain strongly committed to reaching a fair agreement that continues to recognise the value they bring to Carnegie Hall and that also enables us to effectively and sustainably deliver on our education and community mission.'
UPDATE: James Claffey, Jr., president of Local One of the International Alliance of Theatrical Stage Employees issued the following statement:
'Local One has unfortunately been left with no choice but to exercise its legal rights at Carnegie Hall after 13 months of bargaining. Carnegie Hall Corporation has spent or will spend $230 million on its ongoing studio tower renovation, but they have chosen not to appropriately employ our members as we are similarly employed throughout the rest of Carnegie Hall.
The Union has been very respectful and honorable throughout the entire bargaining process. Carnegie Hall Corporation continued for 13 months to fail to acknowledge the traditional and historic work that we perform, and after no significant progress, we found it absolutely necessary to take action to protect the members that we represent.
Contrary to today's press statement released by Carnegie Hall Corporation, Local One has never proposed the elimination of any current Carnegie Hall employees, whether Union represented or otherwise, and we remain willing and always available to bargain for a successful resolve.'
In a final twist to the story, the Philadelphia Orchestra gave a free pop-up concert at the Kimmel Center in Philadelphia, in place of the cancelled Carnegie Hall event.
Subscribe to The Strad or download our digital edition as part of a 30-day free trial.
Photo: Eric Kabik