Currently concertmaster of WDR Sinfonieorchester in Cologne, the young violinist takes up his new role in September 2016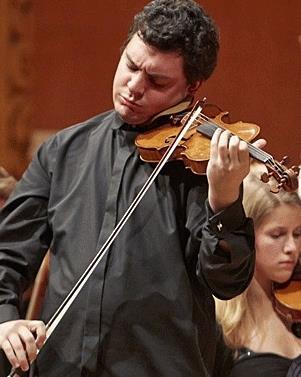 José Maria Blumenschein has been appointed concertmaster of the Vienna State Opera and Vienna Philharmonic Orchestra. The 30-year-old Brazilian-German violinist assumes the post on 1 September 2016, replacing Professor Rainer Küchl, who is retiring after 45 years in the role.
Born in Freiburg in 1985, Blumenschein studied in Mannheim with Vera Kramarowa and at the Curtis Institute in Philadelphia with Joseph Silverstein. He was appointed associate concertmaster of the Philadelphia Orchestra in 2007 and since 2010 has served as concertmaster of the WDR Sinfonieorchester in Cologne. He has also been guest concertmaster of the Bamberg Symphony, Bavarian State Orchestra and Staatskapelle Dresden, and in 2014 and 2015 was first concertmaster of the Bayreuth Festival under Christian Thielemann.
An experienced chamber musician, Blumenschein is a founding member of the Vertigo String Quartet, which was awarded first prize at the International Competition of the Duchi d'Acquaviva in Italy in 2006. As a soloist he has won numerous awards, including third prize and the public prize at the Tibor Varga International Violin Competition and third prize at the Louis Spohr International Competition for Young Violinists in Weimar.
Read: Vienna Philharmonic publishes pictures from its recent auditions