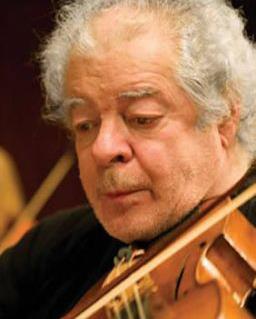 The French-Canadian violinist, pedagogue and composer Jean Cousineau has died in Montreal at the age of 75. He was hailed by Shin'ichi Suzuki as the most important violin teacher in North America for his influential work with early learners, and the Montreal academy that he established has been credited with transforming string teaching in Quebec.

In the early 1960s Cousineau developed a violin method for young people, inspired by Suzuki principles, travelling to Japan in 1965 to consult Suzuki about its content. The same year, he returned to Canada to found Montreal's École Les Petits Violons to train young violinists from the age of five. In 1974 he established the performing group Les Petits Violons for his more advanced students, which became a regular fixture at numerous music festivals. He counted Chantal Juillet, Angèle Dubeau and Martin Chalifour among his many pupils.

Cousineau was also a prolific composer, and wrote and arranged extensively for his Les Petits Violons ensemble. He composed the scores to several Canadian TV series and feature films, including Mon oncle Antoine, Pour la suite du monde and Toureau.