James Cuddeford, who temporarily lost consciousness, fell onto his Gagliano violin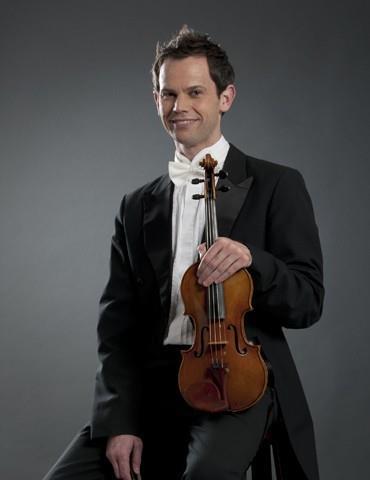 The leader of the Hong Kong Sinfonietta, James Cuddeford, collapsed midway through a concert on Saturday in front of a shocked audience.
The Australian born violinist had been ill prior to the orchestra's performance of Schumann's Cello Concerto with French soloist Aurelien Pascal. However, it was not until 20 minutes into the concert, during the slow movement of the concerto, that the violinist stopped playing and slipped off his chair, falling onto the floor and crushing his Gagliano violin in the process.
The performance was stopped and the audience were asked to leave the hall for 15 minutes while an ambulance was called. The concert then resumed, led by associate concertmaster Cheung Man-yui Kitty.
According to an update on the Hong Kong Sinfonietta's Facebook page, Cuddeford was discharged from hospital yesterday:
'Dear friends of the Hong Kong Sinfonietta,
Just a quick update to let everyone know that James has now been discharged from the hospital and gone home. He thanks everyone for their well wishes and hopes to see everyone on stage very soon.
Hong Kong Sinfonietta Ltd'
Cuddeford's wife, Sinfonietta principal double bassist Masami Nagai, told the South China Morning Post she believed her husband was suffering from the flu. His Gagliano is believed to have suffered some significant damage.
Read: Hong Kong's MTR reverses cello ban – but double basses are still not allowed
Photo: Yvonne Chan