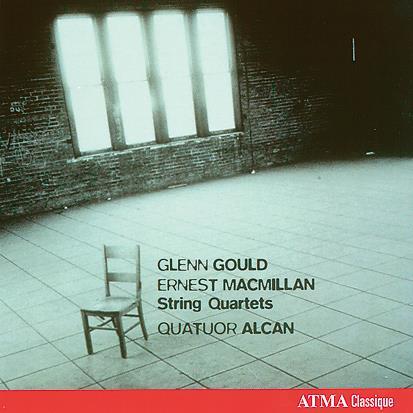 The Strad Issue: January 2009
Musicians: Alcan Quartet
Composer: Gould, E. MacMillan
Both composers here are better remembered as Canadian performers of the front rank: the Scottish-born Ernest MacMillan (1893–1973) conducted at Glenn Gould's first major outings on the concert platform. The two quartets on this disc marry up admirably, both in their engaging style and musical sensibility.
MacMillan's brilliantly accomplished quartet dates from 1914, when he visited Bayreuth and was interned in Ruhleben detention camp. It cogently embraces Viennese fin de siècle, English pastoral and Debussian Impressionism. One relishes the Alcan players' understated interplay in the Scherzo, the bracing Lento prefacing the finale and the fine detail they lucidly prise from MacMillan's beautifully compact opening Allegro.
Glenn Gould's Quartet is a throwback, in almost impossibly grand terms, to both Beethoven (the Grosse Fuge) and Schoenberg. Gould earnestly revisits the twilit world of Webern's Langsamer Satz, Schoenberg's pre-serial quartets and Verklärte Nacht – even Strauss's Metamorphosen. It's a powerful, youthful work from one who called himself 'a composer who plays the piano'. Yet the Alcan musicians, with their alert and attentive ensemble playing, have no trouble in penetrating its nooks and crannies and lending this amusingly gargantuan effort logic and cogency.
MacMillan's folksy Two Sketches, ushered in by a gorgeous cello line, prove a joyous vehicle for the Alcan's fine-tuned instrumental contrasts. A triumph of programming, in which all three works feel absorbingly well-captured by Atma.



Roderic Dunnett