This photo was published in the January 1989 issue of The Strad as part of a round-up of London auction sales the previous November – Robert Lewin, a contributor to the Strad for over 40 years, diagnosed 'violin fever'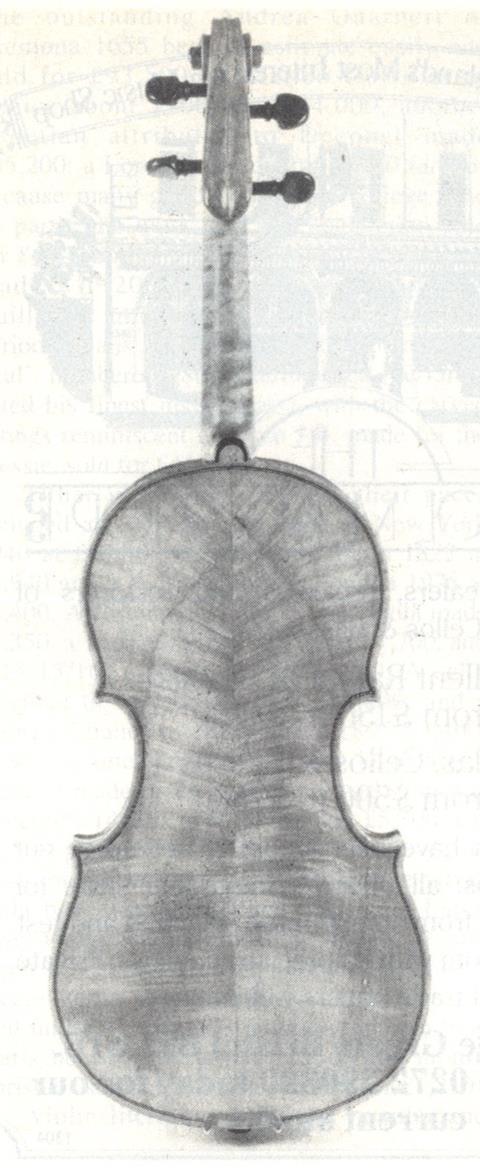 Come November and the arrival of those massive catalogues from London's three leading auction houses, replete with handsome full page colour illustrations of important instruments, and listing an unprecedented 1,404 musical lots, it must have seemed to many a violin seeker that at long last the turn of the tide was nigh. Surely with this tremendous weight of musical merchandise on offer the sellers' market was over.
The first few minutes at Phillips on November 17 was enough to shatter that illusion. Prices had taken yet another leap forward, estimates were being overtaken, and attendances were higher than ever, with overseas buyers once again dominating the proceedings.
A comparison between this sale and that of November 1987 shows an average price increase of 20%. Violins are too individual to bear a straight across-the-board increase, but every branch of violin interest tends the same way, with the finest quality instruments rising at the best rate. Top of the bill at Phillips was a superb J. B. Guadagnini 1743 Piacenza period at £88,000, over a third higher than the pre-sale forecast price. It was part of the collection of a deceased owner that also included a fine Joseph Gagliano of Naples 1761 that fetched £33,000, a record for this member of the family.
…
Even at Christie's the following Wednesday something of the legendary calm was shed as the venerable house succumbed to violin fever, with fans overflowing into the foyer beyond the saleroom.
…
In general then, prices for musical instruments persist in moving upwards. The top auction houses are taking a hard look at violin potential; Christie's for instance grossed just one and a quarter million pounds, and few other art fields attract the crowds our violin subject pulls in. Currency fluctuations do not seem to put off overseas visitors. It was said that the lowly pound sterling provided the incentive. Or is it that violins are still thought to be undervalued and may yet be the best investment?