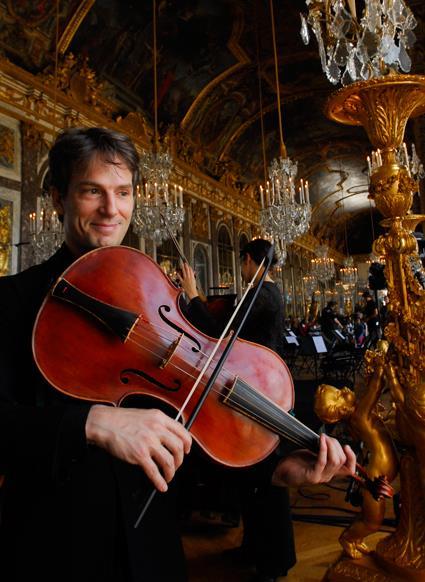 The Handel Festival in Halle, central Germany, has been cancelled due to fears of flooding. The festival, traditionally themed around the music of Handel and his contemporaries, was to have taken place from 6 to 16 June. Artists involved in this year's event would have included viola da gamba players Simone Eckert and Friederike Heumann, and Les 24 Violons du Roy (pictured).

The festival's cancellation was announced in a statement that said, 'For the time being, no municipal events will take place in Halle, on account of the ongoing high-water situation in the town.' An appeal has also gone out to residents to help reinforce Halle's flood defences.

Founded in 1922, the Handel Festival has taken place every year in Halle, birthplace of the composer, since 1952. This year, more than 40,000 visitors were expected to attend.
Photo: Les 24 Violons du Roy performing at Versailles in 2008. Courtesy Centre de Musique Baroque de Versailles