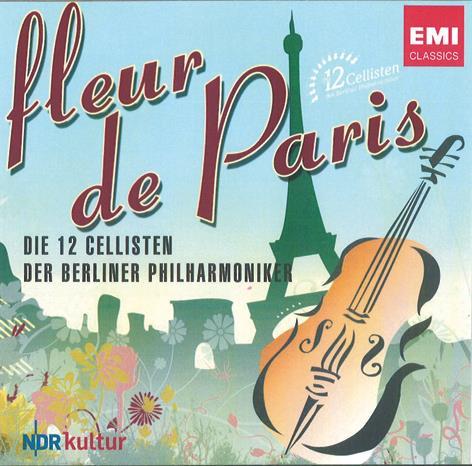 The Strad Issue: January 2010
Musicians: Twelve Cellists of the Berlin Philharmonic
Composer: Scotto, Fauré, Konyn/Ulmer/Luypaerts, Trenet, Ravel, Legrand, Vandair, Debussy, Luoiguy, Giraud, Satie & Poulenc
What an odd collection this is. No sooner do you press the play button than mighty, exaggerated portamentos and sugared harmonies announce that we are in gay Paree; all it lacks is an accordion. Not that this elite band needs anything much, not even the rest of the Berlin Philharmonic. The quality of playing in these virtuoso arrangements is a wonder, and full marks to the production team for the lucidity of the recording, which allows so much filigree work to make its effect. If you think you're going to like this, then you will. But it's all curiously disconnected, a loose affiliation of teeth-rotting bon-bons and more serious fare. Both the arrangement and the performance of Ravel's Pavane pour une infante défunte are gorgeous, if indulgent, but the comic, jazzy arrangement of Michel Legrand's Une femme est une femme that follows is a bit of a shock to the system, and there is a real grinding of gears as the players leave ooh-la-la land altogether for the serious world of Poulenc's Figure humaine. There are times when virtuosity isn't quite enough. Much of this is light music in every sense, to be dashed off with a Gallic joie de vivre; it does not always seem the natural métier of twelve Germanic cellists.



TIM HOMFRAY