Plenty to enjoy in a recital that explores a wide variety of French cello music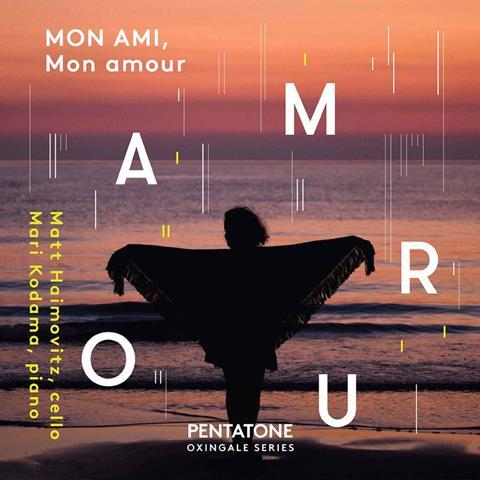 The Strad Issue: January 2021
Description: Plenty to enjoy in a recital that explores a wide variety of French cello music
Musicians: Poulenc: Cello Sonata FP143. Debussy: Cello Sonata in D minor; music by Fauré, N. Boulanger, L. Boulanger, Milhaud and Ravel
Works: Matt Haimovitz (cello) Mari Kodama (piano)
Catalogue number: PENTATONE PTC5186816
In 2017 Matt Haimovitz was giving a lesson on the Poulenc Sonata when, reaching for the score, he tripped and his 1710 Gofriller cello flew out of his hand and snapped in two. This, his first album since its restoration, opens with that piece. The crystal-clear recorded sound is perfect for the work's neo-Classical brittleness and there are many elegant stylistic touches from both players. The duo creates a spellbinding atmosphere of devout calm in the Cavatine and the reborn cello sounds out richly in the Finale's broad opening chords.
Haimovitz, wunderkind of the late 1980s and now a seasoned soloist with teaching studios in Montreal and New York, creates an amazing range of pizzicato timbres in Debussy's Sonata, making sense of the composer's myriad dynamic and articulation marks.
The ecstatic, soaring lines of Lili Boulanger's exquisite Nocturne are especially beautiful, while Nadia's adventurous third piece thrills with a frenetic urgency. Haimovitz's other arrangement, Ravel's Kaddish, is the expressive core of this disc: the lonely, mournful opening cello line and the searing, fast vibrato in the high reaches make an intense listening experience.
Milhaud's Élégie shows off the Gofriller's entire range, from its deep rich C-string tones up to the stratospheric final melody, played with a sweet purity.
JANET BANKS