Open to violinists under the age of 30, the contest takes place 16-22 April 2016 in Denmark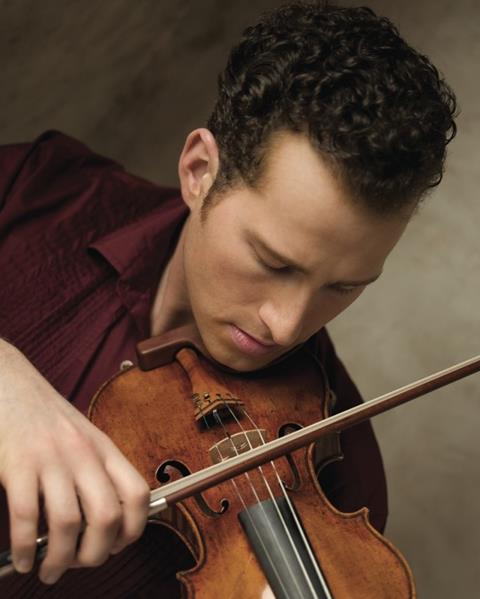 Entries are now open for the 10th Carl Nielsen International Violin Competition, due to take place in Odense, Denmark from 16-22 April 2016 and broadcast live online. Presided over by new president Nikolaj Znaider (pictured) – who himself won the contest in 1992 – the event is open to violinists of all nationalities under the age of 30.
The first prize winner will receive a cash award of €25,000, a CD recording with the Odense Symphony Orchestra on Orchid Records, and a minimum of ten concert appearances with top European orchestras.
This year's jury features violinist Corina Belcea, cellist Jian Wang, Berlin Philharmonic first concertmaster Noah Bendix-Balgley and Wigmore Hall director John Gilhooly.
'To me it means a lot, that the competition has a strong focus on giving the world's best young violin talents an opportunity for an international breakthrough,' said Znaider. 'But at the same time, I wish that the competition may be a celebration of the violin, and thereby contribute to even more young people getting to know and be familiar with the instrument. This is also the reason why we have invited talented students from all over Denmark to Odense for the opening concert to mark the beginning of the competition.'
Founded in 1980, the Nielsen Competition is held every four years and since 1997 and 1998, has incorporated clarinet and flute respectively. 2012's violin winner was Russian competitor Olga Volkova.
For more information and to enter, visit the Carl Nielsen International Competition website. Entries close on 1 November 2015.
Read: How to prepare for a competition, by Queen Elisabeth winning violinist Ji Young Lim