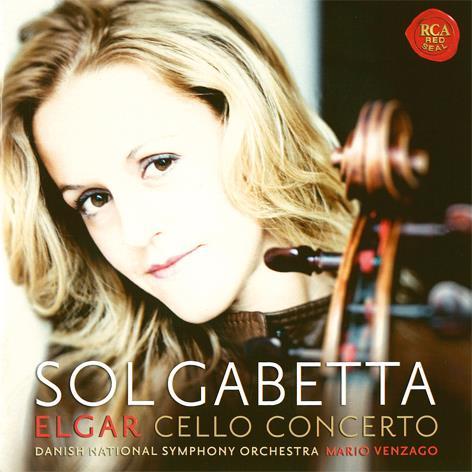 The Strad Issue: January 2010
Musicians: Sol Gabetta (cello) Danish National Symphony Orchestra/Mario Venzago
Composer: Elgar, Dvorák ,Respighi, Vasks
In every regard this is an outstanding CD. The recording quality is impressively clear yet warm, the orchestral playing well-honed and incisive, and the repertoire extremely varied. Sol Gabetta shines at every turn. Her technical command is absolute – as a pupil of Monighetti and Geringas, the legacy of Rostropovich seems firmly in place. More importantly her nuance in shaping phrases is tasteful and expressive, and her sense of line allows for a forward impetus in the music. Her impassioned playing of the Respighi Adagio con variazioni fully exploits the music's lyrical aspects, while Dvo?ák's Waldesruhe is particularly evocative, and she brings a sense of rustic verve to the same composer's Rondo, again delivered with impeccable assurance.
Elgar's Cello Concerto has a burdensome legacy of interpretations, but Gabetta is wonderfully uninhibited by such issues. She presents an eloquent yet unmannered performance, with the technical components of the second-movement Allegro molto served with a Mendelssohnian, fleet-footed delicacy. Her Adagio is magically poignant and caps what is a benchmark interpretation. The salon pieces by Elgar orchestrated by Søren Barfoed are equally expressive, although occasionally the interjections of brass jar.
P?teris Vasks's The Book for solo cello provides an enticing bonus – it's an impressive composition that also demonstrates Gabetta's natural empathy for contemporary music. Tremendous.


Joanne Talbot