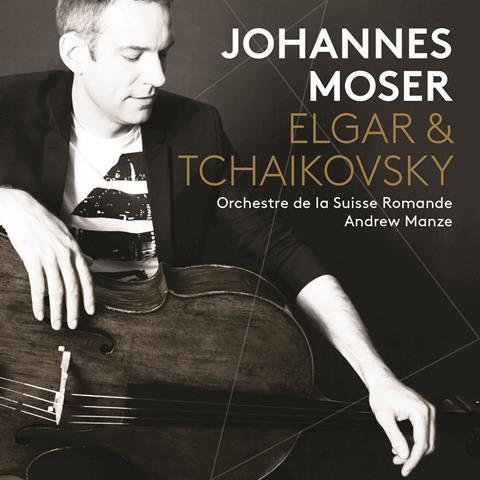 The Strad Issue: May 2017
Description: Two cello concerto classics leave one wanting more
Musicians: Johannes Moser (cello) Suisse Romande Orchestra/Andrew Manze
Composer: Elgar, Tchaikovsky
Catalogue Number: PENTATONE PTC 5186 570
From the massive, sweeping chords that open Elgar's Concerto it is clear this is going to be a big, broad-brushed interpretation. Aided by a full, warm recorded sound, with the solo cello very much to the fore, Moser achieves a purity of tone and depth of expression even in his cello's highest reaches. The uncertain, questioning side of the work is more elusive, however. Moser's whimsical leggierissimo semiquavers in the second movement are truly feather-light, and the final passage of his impassioned Adagio transported this listener, its high tenuto D spinning the finest possible filament of sound. A few moments †¨of uncertain ensemble rock the final movement, but the last pages make up for this, the return of the Adagio theme trembling with emotion. Although German–Canadian Moser won the special prize at the 2002 Tchaikovsky Competition for his Rococo Variations, I found his performance here too full of extremes, and painted in colours too bold for its Classical-style theme. Moser is a forceful player, and in the gentler variations a lighter touch would have been welcome. The three shorter works are particularly winning – the Nocturne full of grace and charm, and the Andante cantabile, taken at a generous tempo, leaving one sighing for more.
Janet Banks