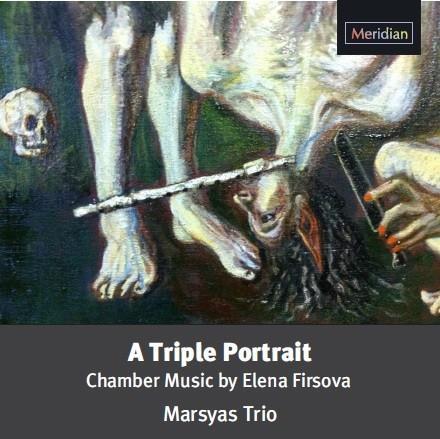 The Strad Issue: January 2016
Description: Premiere recordings of the captivating, profound music of Elena Firsova
Musicians: Marsyas Trio
Composer: E. Firsova
Born in 1950, Elena Firsova was already widely recognised as one of the rising stars of Soviet music by her mid-twenties. Fiercely independent, she and a number of her fellow composers – the so-called 'Khrennikov Seven', including her husband Dmitri Smirnov, Sofia Gubaidulina and Edison Denisov – were officially hauled over the coals in 1979 for having appeared at Western music festivals without state permission. She has so far had more than 150 works published, nine of which appear on this glowingly engineered album, all premiere recordings performed with devoted insight and sensitivity by the Marsyas Trio (cellist Valerie Welbanks, pianist Fei Ren and flautist Helen Vidovich), alongside soprano Maacha Deubner, mezzo Hannah Pedley, violist Morgan Goff and violinist Patrick Dawkins.
Welbanks gives a hauntingly memorable performance of the solo cello piece For Slava (a heartfelt 2007 response to Rostropovich's passing), capturing powerfully the ecstatic central climax and the timeless quality of the music that surrounds it. She is joined by Goff, Dawkins, Vidovich and Ren in Tender Is the Sorrow, scored for flute, string trio and piano, the final work on the album, which encapsulates Firsova's rare ability to conjure up sound worlds of profound introspection via a bewitching range of captivating sonorities.
JULIAN HAYLOCK