Multicoloured Black chamber music, powerfully expressed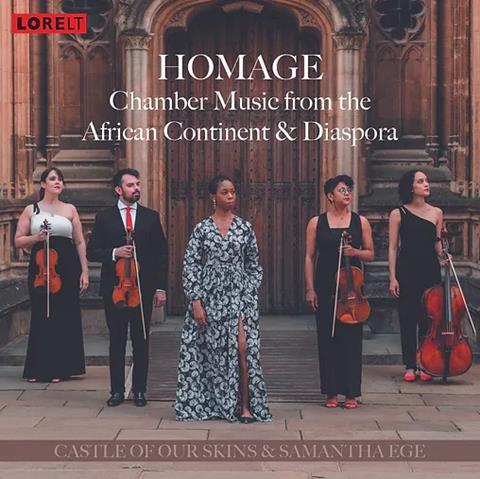 The Strad Issue: June 2023
Description: Multicoloured Black chamber music, powerfully expressed
Musicians: Castle of Our Skins, Samantha Ege (piano)
Works: Ndodana-Breen: Safika. Perry: Homage. Moore: Soweto. Coleridge-Taylor: Moorish Dance op.55. Tillis: Spiritual Fantasy no.12
Catalogue number: LORELT LNT147
Had it not been for the presence of Samuel Coleridge-Taylor's bold Moorish Dance for piano, I wouldn't have known a single composer's name on this fascinating programme compiled by its pianist, musicologist Samantha Ege. Yet it's music that's worth hearing.
Take the three-movement piano quintet, Safika: Three Tales of African Migration (2011) by South Africa's Bongani Ndodana-Breen, employing mbira patterns, Xhosa modes, Barsawa dance steps, and Zulu speech and war drumming, while couched in devices such as cyclical form, polyrhythms and parallel 4ths and 5ths, with cleverly deployed harmonics, pizzicato and sul ponticello effects. It offers a rich palette, and Boston-based Castle of Our Skins handles it with expressive colour, conviction and technical aplomb.
The players bring a lighter, more delicate and elegantly precise sound to Undine Smith Moore's 1987 piano trio Soweto than perhaps I might have expected, given its sometimes angrily urgent rhythmic writing, but this then proves highly effective in the hymn-like final movement. Likewise, through the crisply phrased, sophisticated textures of Texan composer Frederick C. Tillis's blues-influenced string quartet of 1988, Spiritual Fantasy no.12.
Add natural recordings that belie the programme having being recorded in three separate locations, and this is a welcome addition to the catalogue.
CHARLOTTE GARDNER