Violinist, artist diploma student at the Lyon Conservatoire of Music and Dance, France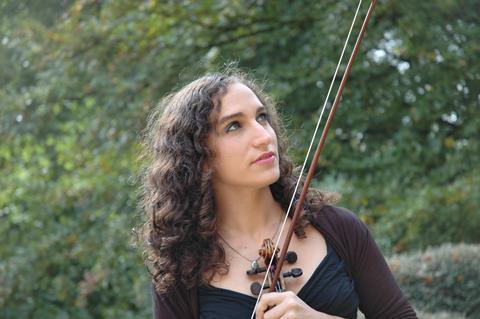 I chose to study violin at the Lyon Conservatoire because I wanted to study with Marianne Piketty. We met for the first time when I played to her in a masterclass and I knew I wanted to have lessons with her straight away. I've been studying with her for several years now. She is so passionate about music and teaching that sometimes our one-hour lessons go on for nearly three hours.
Each student has one lesson every week with their professor, and another with one of the professor's assistants. For Marianne, these are Dominique Lonca and Manuel Solans. There are also masterclasses from visitors such as Michael Frischenschlager and Christian Altenburger, so we have a lot of one-to-one tuition.
Chamber music is very important at our conservatoire; it's compulsory for everyone and we have chamber music lessons. We are encouraged to try different kinds of chamber groups – not just string quartets and piano trios, but also music with wind players. If you want to perform with your group you can apply to the conservatoire for concerts, which can take place in the conservatoire or outside. Every year there is the opportunity to play in the Salle Molière in Lyon, which is a beautiful venue and one of my favourites for chamber music. We normally complete around six orchestral projects per year as well, and so far I have particularly enjoyed playing Ligeti's Piano Concerto with Atelier 2021, the conservatoire's contemporary music group.
Lyon is a fantastic city to live in: it is beautiful and sunny, and the perfect place to study. The conservatoire is in an old building with a pretty garden, and it provides an inspiring environment in which to prepare for auditions and competitions.