Cellist, masters student at the University of North Texas College of Music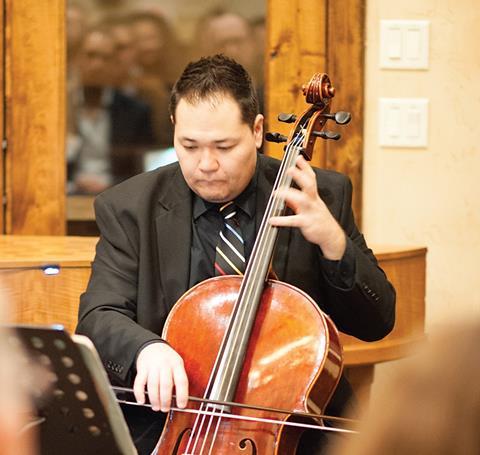 I returned to the University of North Texas (UNT) last autumn, having completed my undergraduate studies there in 2008. I ended up at UNT almost by accident: I had planned to study elsewhere, but the teacher I had wanted to learn with passed away. My high-school cello teacher recommended that I go to UNT instead and so the university arranged a late audition for me.
Within a couple of weeks I knew this was the right place for me. My first lesson with Eugene Osadchy was amazing – I still study with him now – and the course was very easy to tailor to help me become the kind of musician that I wanted to be. There were classes in history, pedagogy, acoustics, electroacoustic music and more. A lot of these were based outside the music school – the acoustics course is run by the physics department, for example. The music history classes were particularly valuable for me because they gave me the tools I needed to understand music in its historical context. This was also helpful because I did a lot of Baroque cello and viola da gamba playing during my bachelors course, and now I do freelance work on both modern and period instruments.
The Dallas and Fort Worth areas of Texas have an unusually large number of ensembles: there are the Plano, Irving and Richardson symphony orchestras as well as chamber, early music and new music groups. It's a great area to be a freelance player, and it gives UNT students and alumni lots of opportunities to play in a professional orchestral setting. If I could give one piece of advice to new students here, it would be to become a part of everything you can: go to concerts, study early music and jazz, take lessons from different faculty members, and really get involved with all the different aspects of the local music scene.