Violinist, performance masters student at the University of Music and Performing Arts in Vienna (MDW), Austria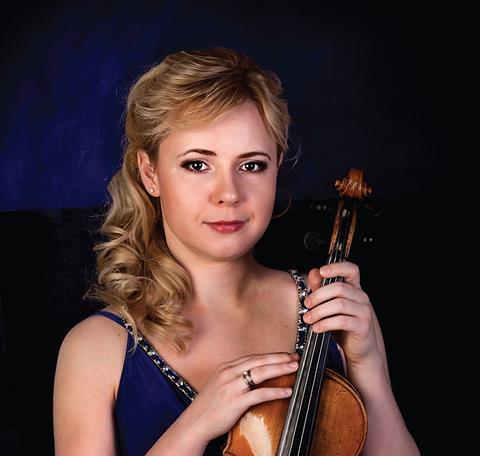 I did my undergraduate violin studies at the Rimsky-Korsakov Conservatoire in St Petersburg, Russia, with Antonina Kazarina – a former concertmaster at the Mariinsky Theatre. After that I wanted to immerse myself in a different musical tradition, so I decided to study in Austria. I wanted to keep my Russian technique and musical expression, but also to refine my taste with Viennese finesse.
My teacher Michael Frischenschlager, the members of the Vienna Philharmonic O rchestra who teach here, and chamber music sessions at MDW have had an enormous influence on me: they have taught me about the brilliance and clarity of thought in Viennese classical music. The group dynamics are very different from what I was used to in Russia: now I feel I am playing not with a group of soloists but with a team. Recently my quartet at MDW performed Shostakovich's Piano Quintet on Austrian classical station Radio Ö1, which gave us a lot of motivation to work efficiently as a group.
MDW has a fairly flexible schedule – you quickly learn to choose what you do, to organise your time and colleagues, and to focus your attention where it is needed most. In particular I have enjoyed being concertmaster of the university's Webern Symphony O rchestra. Performing Rimsky-Korsakov's Scheherazade, Shostakovich's Fifth Symphony and other titanic works with such a great ensemble has been wonderful, and has had a strong impact on my life. At the moment I am auditioning for concertmaster positions across Europe, the US and Asia, mostly inspired by the musical culture and life at MDW. I even met my husband and colleague Tymur Melnyk here, on a sunny autumn day in the classroom of our mutual violin teacher.