Hazel Davis asks string players where they draw the line between opportunity and exploitation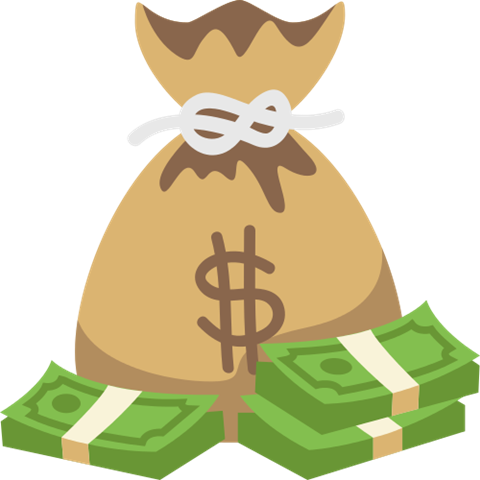 At the beginning of 2012, a restaurant in Vancouver posted an ad on the online classifieds site Craigslist asking for solo musicians to play at special events. The ad stated that a 'small and casual restaurant' was looking for musicians to play in order to promote their work and sell their CDs.
It said: 'This is not a daily job, but only for special events which will eventually turn into a nightly event if we get a positive response. More jazz, rock and smooth type music, around the world and mixed cultural music. Are you interested to promote your work?'
A musician wag replied: 'Happy New Year! I am a musician looking for a restaurateur to come to my house to promote his or her restaurant by making dinner for me and my friends. This is not a daily job, but only for special events which will eventually turn into a nightly event if we get a positive response. More fine dining and exotic meals and mixed ethnic fusion cuisine. Are you interested to promote your restaurant?'
In November 2012, the UK Musicians' Union (MU) launched a campaign under the banner 'Work Not Play', in a bid to explain why musicians should not be expected to play for nothing. It followed revelations that many musicians had been asked to (and did) play for free at Olympic events over the summer, for the privilege of being involved.
The campaign's message was underscored by an MU report, 'The Working Musician', which was published in December. Two of the starkest findings from this survey of almost 2,000 professional UK musicians were that over half earn less than £20,000 per year and that 60 per cent had worked for free at some point during the previous twelve months.
The problem, says MU general secretary John Smith, is that many people see playing music as a hobby rather than a job: 'And as soon as the word "charity comes up, people think it's all right not to pay people, but it always seems to be the musicians who are asked to work for free and no one else, which is very unfair.'
Jennymay Logan has been a professional violinist for around twelve years. She plays with the experimental Elysian Quartet, as well as doing session work and live events. She says, 'I have played for free, but mostly at the start of my career, which I think is what everyone does. I really don't think it's cool to do it just to further your career, unless it's also for a really good cause or for a friend. I do jobs I enjoy and try to get paid properly for them.'
She adds: 'Occasionally people will ask to pay me less or want me to work for "mates' rates, which I do depending on the mate or how interesting the work is. If something is going to further your career it's worth doing, but it's usually difficult to tell what's going to do that, in my experience. Any major companies should have money to pay you, so I always ask for a proper fee from them.'
US-based violinist Akemi Takayama played in the Audubon Quartet and now performs as a soloist and also teaches. She says she has played for free in fundraising concerts for natural disaster relief and at special events for schools. 'I am happy to do these events. They are an opportunity to give back and often the audience might be local people, who otherwise might not get to attend expensive concerts.'
However, she adds, 'When an organisation asks you to play for free and you are put in a situation where you feel you can't say no, that's a problem. Then it comes down to who is benefiting from the musicians' free work.'
UK session and quartet cellist Katy Cox says she would never play for free. 'Even charity events aren't OK, because you'll find that other staff members are being paid to work at them. You should stop playing for free once you have graduated. My friends have turned down tours with major artists because the money and conditions weren't acceptable. I would perhaps do something for a poor fee if I thought it would lead to something, but never for free. We all have to stick together and work for decent money or else the wages will slip and our lives will be hugely affected.'
UK-based Emma Smith has been a professional violinist since 2002 and earns most of her living doing string arrangements and recordings. She plays in the jazz string group Basquiat Strings and with artists such as Adem, James Yorkston and Supreme Vagabond Craftsman. She says, 'I have played for free many times but I would always make sure that I am being paid properly when it's at all possible for the person employing me.' However, she asserts, 'Playing music is something I do because I enjoy it, as well as it happening to be my profession. This can sometimes cause confusion. I hate it when people assume that because I enjoy what I do and it sometimes seems more like a fun hobby, that it's OK to ask me to play for free.'
Like many Smith agrees that playing for free at the beginning of a career is often necessary: 'When I was fresh out of college I did a few things for free because I wanted to work and make contacts. But after a while the line about it being "a great opportunity† that would "definitely lead to more work down the line† became a bit predictable and tiresome and I started figuring out that it usually wasn't worth doing.' However, she says, 'There were some things I did for free back then that did turn out to be good choices. I played on several albums for friends who then became really successful, and now they always pay me for my contributions.'
The line, it seems, is still a blurry one, despite the American Federation of Musicians's and the MU's best efforts. Most of us have done some work for free at the beginning of our career and many of us wouldn't be where we are now without it. After all, who is likely to turn down the opportunity to make potentially useful contacts?
This article is was published as part of a larger feature on Playing for Free in The Strad's March 2013 issue