The San Francisco-based ensemble has recorded the complete quartets of Beethoven on Avie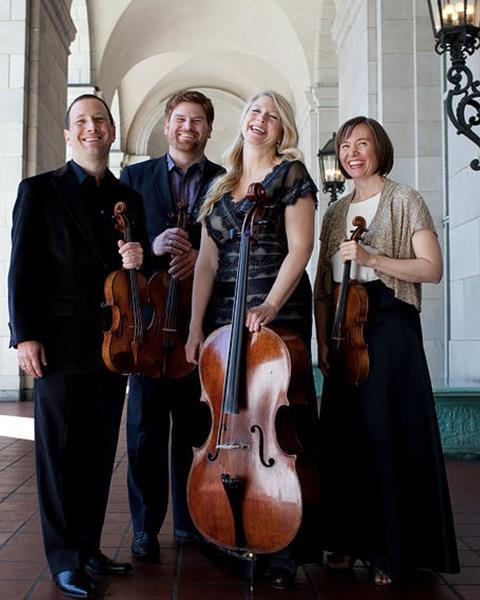 The San Francisco-based Cypress String Quartet – violinists Cecily Ward and Tom Stone, violist Ethan Filner and cellist Jennifer Kloetzel – will perform their last concert on 26 June 2016. The event, which marks the end of the ensemble's 20 years together, includes works by Beethoven and Debussy, and selections from Cypress-commissioned works by Elena Ruehr, Jennifer Higdon, Philippe Hersant and Benjamin Lees.
The quartet has recorded 15 albums, including the complete Beethoven string quartets on Avie, and this season performed all 16 works in 16 locations across San Francisco over 16 days. Collaborations throughout the season with cellist Zuill Bailey and violist Barry Shiffman also culminated in a live recording of the two Brahms String Sextets, to be released in autumn 2016 on Avie.
Through its Call & Response programme, the quartet has commissioned and premiered new string quartets from both emerging and established composers, asking them to write in response to established chamber repertoire.
The members of the ensemble play violins by Antonio Stradivari (1681) and Carlo Bergonzi (1733), a viola by Vittorio Bellarosa (1947), and a cello by Hieronymus Amati II (1701).
A statement on the group's website reads: 'The Cypress Quartet's decision comes after a great deal of reflection and discussion, and the quartet agrees that it is the right time for them to move on to explore new artistic territories as individuals. The members of the quartet are deeply grateful to vast numbers of fans, donors, fellow musicians, and presenters for all of their support of the Cypress Quartet.'
Photo: Basil Childers