The violinist was London's first female symphony orchestra leader when appointed to the role 14 years ago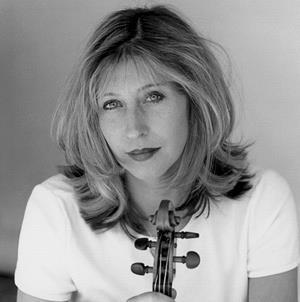 Clio Gould has stepped down as concertmaster of the Royal Philharmonic Orchestra after 14 years in the role. When appointed to the post in 2002, Gould was the first female leader of a symphony orchestra in London.
During her last rehearsal as RPO leader, the violinist made an 'emotional speech', which the orchestra later shared on its Instagram page:
'It has been an immense privilege to be here and work with you all. However, I feel it's now time to hand the privilege over. I've had an absolutely amazing time here. This orchestra has such heart, soul, spirit and courage. I've loved working with you all so much – thank you all for these happy years.'
Professor of violin at the Royal Academy of Music, Gould serves as director of the Royal Academy Soloists. She was artistic director of the Scottish Ensemble from 1993 to 2005.
Photo: Royal Academy of Music