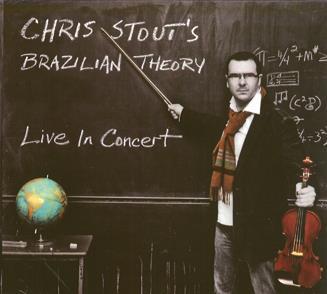 The Strad Issue: January 2012
Description: Sparks fly in a multi-continental meeting of fiddle traditions
Musicians: Chris Stout (fiddle) Thomas Rohrer (rabeca/saxophone) Catriona McKay (harp) Carlinhos Antunes (guitar/vocals) Ian Stephenson (guitar) Rui Barossi, Neil Harland (double bass) MartinuO'Neill (bodhran)
Composer: Trad.
Shetland fiddler Chris Stout leads a pan-global gathering on this recording from the 2010 edition of Celtic Connections, a traditional music festival that's become known for adventurous international collaborations.
In this Euro–Brazilian hybrid, it's the São Paulo-based Carlinhos Antunes, Rui Barossi and Thomas Rohrer who provide the dominant sound signature. Antunes's sprightly guitar and exuberant vocalisations are balanced
by the Swiss-born Rohrer's versatility on the Brazilian fiddle. The rabeca sounds bright and rustic alongside Stout's fiddle in the playfully rhythmic Xaxados y perdidos, but noticeably darker and more resonant in the long Pé quebrado, which features a mesmerising dialogue between Catriona McKay and Stout that becomes absorbed in a brief flurry of mass free improvisation.
The group's jazz sensibilities are also evident in Latina, an elegant navigation of Latin rhythms, complete with stylish saxophone solo. Stout's own Fisherman's Prayer and Devil's Advocate are straighter, the former full of long lines and spare textures, the latter fiery and propulsive, with sharply accented fiddles and biting bodhran. The sympathy between the musicians, combined with a palpable playfulness and freedom, means that the album is no mere exercise in cross-cultural fusion, but more an experimental celebration of styles and rhythms, and one that deserves to be repeated by such a committed collective.
Recording engineer Niall Macaulay delivers a full, vibrant sound, that captures beautifully the placement of individual instruments on the Glasgow City Halls stage.








Peter Somerford