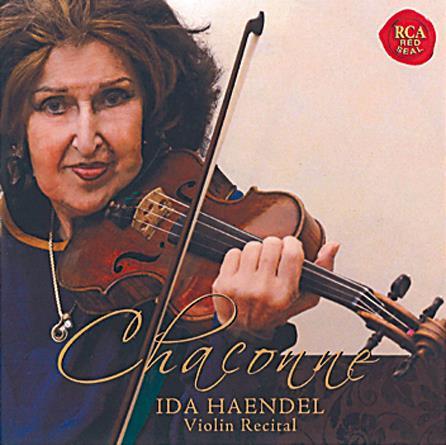 The Strad Issue: January 2013
Description: Inimitable playing from a veteran violinist
Musicians: Ida Haendel (violin) Yukari Arai, Walter Delahunt (piano)
Composer: Saint-Saëns, Lalo, Brahms, Wieniawski, Bach, Sarasate & Mozart
This CD has taken a while to reach us. It was recorded in 2008 when the great fiddler was a mere 80-year-old, with all her inimitable gifts of warmth and communication present in abundance, immediately apparent in the opening of Saint-Saëns's Introduction and rondo capriccioso. She doesn't quite display the Olympian ease of old, and there are moments of untidiness and uncertain intonation along the way, but so what – this is a masterclass in style, authority and sheer charm. She does get to show off, though – she dispatches Wieniawski's First Polonaise brillante with elan and an abundance of character. In gypsy mode she is sultry, quite the seductive coquette in Brahms's First Hungarian Dance, and musing freely in the first part of Sarasate's Zigeunerweisen before breaking into infectious dance.
In the two heavyweight works here, her playing is unashamedly old-school. Bach's Chaconne is full of power and expressive vibrato, building steadily to awesome climaxes. The close recording rather cruelly exposes every little blip, and breath, but the great architectural span is wonderfully drawn. In Mozart's B flat major Sonata K378/517d there is no doubt who is the dominant player, with the rather boxy piano in the back seat and Haendel in full Romantic, and heavy-going, flow.
TIM HOMFRAY