The Azerbaijani musician receives £10,000 and a Musicians' Company silver medal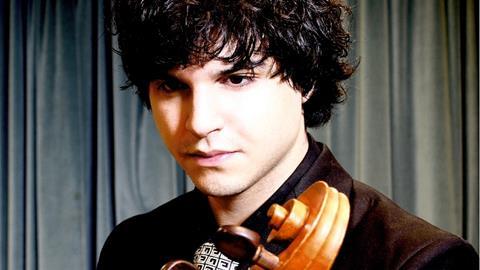 Azerbaijani cellist Jamal Aliyev has been named the winner of the Musicians' Company Prince's Prize Competition, held at the Guildhall School of Music and Drama in London last Friday. He receives £10,000 and a Musicians' Company silver medal. The audience prize of £500 was won by fellow cellist Abel Selaocoe.
Aliyev is a BBC Introducing Classical Artist and is currently studying at London's Royal College of Music with Thomas Carroll. In March of this year he released his debut album 'Russian Masters' with pianist Anna Fedorova on Champs Hill Records. He will follow this with specially composed piece by Karl Jenkins on Classic FM next year.
The Prince's Prize is an annual award established by the Worshipful Company of Musicians in 2003 to recognise 'the most promising young instrumentalist or singer from the Company's award winners'. Each year the organisation donates over £150,000 in scholarships and awards to young musicians.
This year's panel of adjudicators included cellist Mats Lidström, Philharmonia Orchestra managing director Helen Sprott, and Royal Opera House head of music David Syrus.
The winner of the 2016 Prince's Prize was cellist Yoon-Kyung Cho.