The prize recognises promise in the next generation of Canadian classical musicians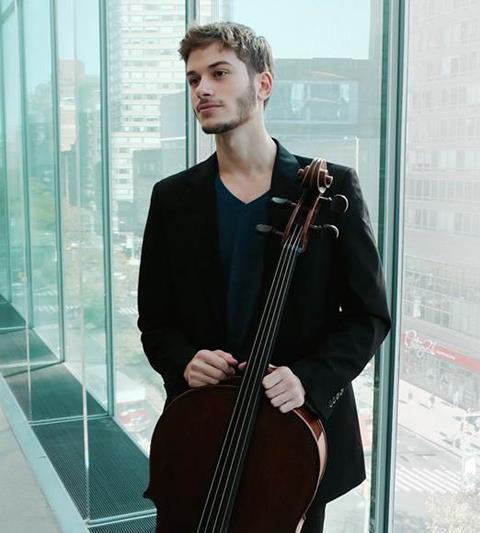 Cellist Daniel Hass has been awarded the 2016 Michael Measures Prize, worth $25,000. A collaboration between the Canada Council for the Arts and the National Youth Orchestra of Canada, the accolade recognises promising talent in young Canadian classical musicians.
Born in Israel, Hass relocated with his family to Toronto in 2010, where he studied with David Hetherington at the Phil and Eli Taylor Performance Academy of The Royal Conservatory of Music. A graduate of the Israel Conservatory and New England Conservatory in Boston, the cellist has been studying at the Juilliard School under Joel Krosnick since 2015.
'As a newly settled Canadian, winning the Michael Measures Prize has been an incomparable and truly emotional honour,' said Hass. 'It was always an aspiration of mine to become a part of this national community of musicians. The Michael Measures Prize is the cherry on top, and a huge one.'