Biennial prize for 'collaborative emerging artist' offers package of cash and in-kind professional development benefits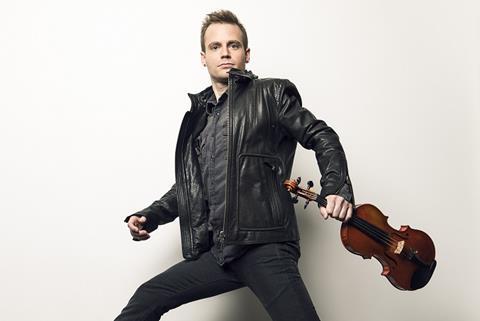 Montréal violinist Marc Djokic has been awarded the second biennial Prix Goyer, Canada's largest prize for classical music. Awarded to a 'collaborative emerging musician' under the age of 33, the prize is worth CAD $125,000, which includes: $50,000 in cash, $50,000 from online classical music video channel Noncerto in the form of production, distribution and marketing of 18 classical music videos; a commission from composer Matthias Maute worth $13,500; and $11,500 of business coaching.
The Prix Goyer was created in 2015 and named in honour of the late Jean-Pierre Goyer, a lawyer and former Canadian Cabinet minister who was very active in the culture life of Montreal and Canada in general, serving as chair of the Conseil des arts de Montréal and of the Orchestre Métropolitain.
The prize is not applied for, but rather decided by a six-member committee which appraises the nominees over a period of time and several performances, during which candidates do not know they are under consideration.
Son of violinist Philippe Djokic and younger brother of cellist Denise, Marc Djokic, from Halifax, Nova Scotia, has previously been recognised by Quebec's Prix Opus and Canada Council's Instrument Bank. He has performed as a soloist across North America, but it was his collaborative projects which caught the judging committee's attention, including his Bev&Marc Duo for marimba and violin, Trio Tangere with guitarists Jérôme Ducharme and Louis Trépanier, piano and violin duo with Julien Leblanc, and Ensemble Art Crush, a multidisciplinary collaboration of music, art and dance, with artist Avery Zhao.
The award will be presented on Wednesday 13 September at a concert at Montreal's Chapelle historique du Bon Pasteur.