The violinist won the Naumburg Award, Pathé-Marconi Prize and Carl Flesch Medal, and was a finalist in the Tchaikovsky Competition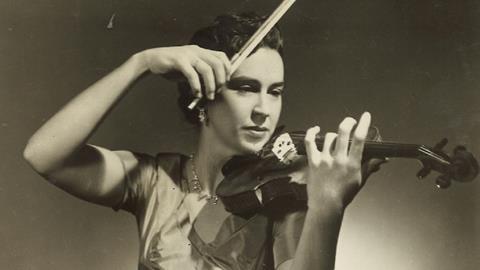 Canadian-born US violinist and teacher Betty-Jean Hagen died on 27 December 2016 at the age of 86. An accomplished tutor, she taught for many years at Vassar College in New York, US, and at the University of Western Ontario in Canada.
Born in Edmonton in 1930, Hagen originally studied the violin with Alexander Nicol. She spent two years at the Chicago Conservatory (1938–39), mostly under Ludwig Becker. In 1950 she became an early recipient of the Naumburg Award, which brought her a recital debut at the Town Hall, New York. A year later she received the Pathé-Marconi Prize in Paris, which enabled her to perform in France, the Netherlands, Britain, and Switzerland. She entered the Juilliard School the same year, studying with Ivan Galamian,
The Canadian Press dubbed her 'Woman of the Year' in Canadian music for 1953, the same year she won the Carl Flesch Medal. She was a finalist in the 1962 International Tchaikovsky Competition, and performed as a soloist with the New York Philharmonic, Pittsburgh Symphony, Cleveland Orchestra and the Royal Concertgebouw Orchestra, among others. From the 1970s she turned more towards private violin tuition, based in New York where she moved on her marriage to Metropolitan Opera violinist Vincent Greicius.
Hagen returned to the concert stage in 1981, giving recitals in New York, Montreal, Edmonton, and Toronto over the next year. She accepted a teaching post at Vassar in 1985 and spent four years. She was also concertmaster of various New York orchestras over the following two decades. She played the 1771 'Baron Hermann' Guadagnini violin.