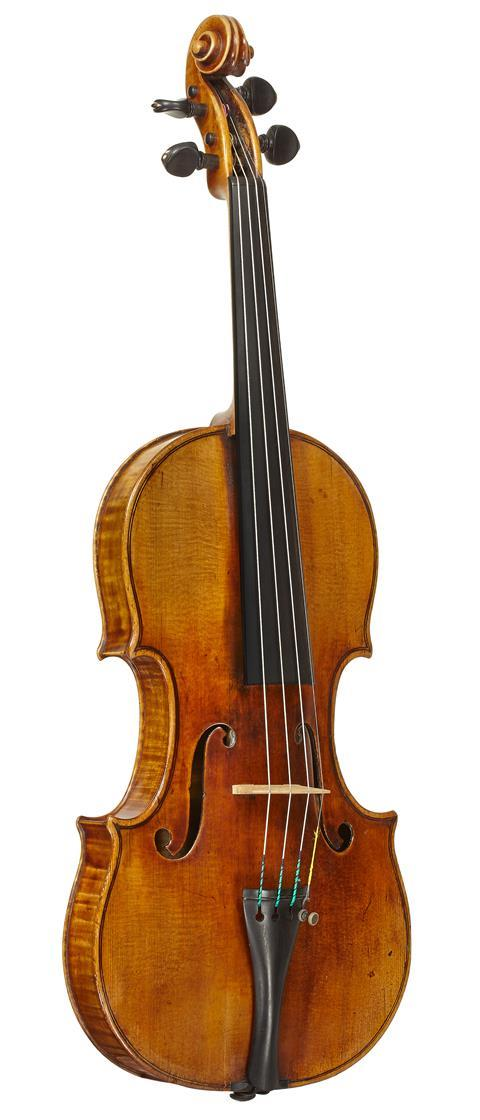 Police in Bulgaria believe they have recovered the 1696 Stradivari violin (left) that was stolen from a London sandwich bar in 2010. Undercover detectives in Sofia were offered a Stradivari for £250,000 in a sting operation on Hristo Varbanov, a Roma mafia crime boss.

The instrument, valued at £1.2m at the time of the theft, belongs to Korean-born violinist Min-Jin Kym. It was taken by Irish traveller John Maughan, working with two teenage accomplices, while Ms Kym was on the phone. As well as the Stradivari, the trio got away with two bows – one a Peccatte and the other made by the school of Bazin – which together were valued at £67,000. The fate of the bows has has not yet been reported.

Maughan was arrested in March 2011 and jailed for four and a half years for the crime. At his trial, it was revealed that he had tried to sell the instrument (bought by Kym in 2000 for £750,000) to a man in an internet café for £100. At the time of Maughan's arrest, investigating officer Andy Rose said the police believed 'the items could be held within the travelling community' and that it was possible they would be offered for sale 'within the antique or musical trade, either in England or Ireland'.