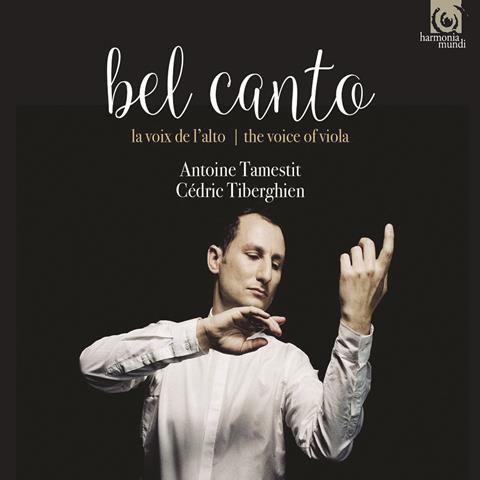 The Strad Issue: May 2017
Description: Proving the viola can be a match for any operatic tenor
Musicians: Antoine Tamestit (viola), Cédric Tiberghien (piano)
Composer: Vieuxtemps, Mazas, Casimir-Mey, Bellini, Donizetti
Catalogue Number: HARMONIA MUNDI HMM 902277
The past few years have seen several viola players – Kim Kashkashian and Nils Mönkemeyer come to mind – try their hands at the song repertoire in concert and on record. Antoine Tamestit, who in 2010 coupled Schubert's 'Arpeggione' Sonata with †¨a selection of Lieder, here performs opera arias by Donizetti and Bellini in one-to-one transcriptions. He is his usual communicative self, and the sound he draws from the 1672 'Mahler' Stradivari can hold its own in comparison with any diva past or present, but the original music included on this well-recorded CD is just much more effective, having been composed by virtuoso players who knew how best to play to the viola's strengths.
Vieuxtemps's potentially rambling pieces are kept on a tight rein, their many cadenza-like passages astutely shaped, and the bombastic sections treated with discretion. In the Sonata's slow introduction, Tamestit – carefully supported by Cédric Tiberghien's considerate pianism – draws a veritable rainbow of colours from the Strad's sonorous C string.
The 24 Préludes by the mysterious Casimir-Ney – once thought to be a pseudonym of Paganini – contain some of the most devilishly difficult music written for the viola in the 19th century. Tamestit negotiates the wide-ranging arpeggios and multiple-stopping of no.15 with the greatest aplomb. The CD's bel canto theme comes full circle with Mazas's Le songe, a multi-section fantasy that draws on a Donizetti aria; its idiomatic writing brings out the best in Tamestit, the lyric tenor.
Carlos María Solare