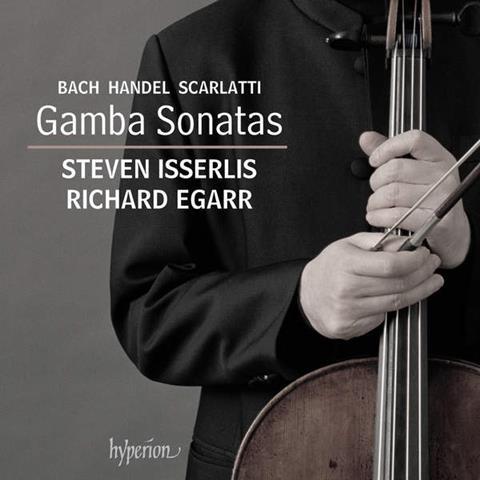 The Strad Issue: November 2015
Description: Steven Isserlis finally joins forces with Richard Egarr in a Bach extravaganza
Musicians: Steven Isserlis (cello) Richard Egarr (harpsichord) Robin Michael (cello continuo)
Composer: Bach, Handel
Given their impressive individual track records with Bach, this first recording collaboration by Steven Isserlis and Richard Egarr is something of an event. Isserlis writes in his booklet notes about how pairing with a harpsichord makes it possible to play his cello 'as lightly as possible without courting inaudibility'. This lightness is evident in Bach's G major Sonata, airily graceful and beautifully phrased, the Allegro's simultaneous trills in the keyboard and cello impeccably tight and aided by high-quality but eminently natural recorded sound. The pair's enthusiasm is tangible: the flow between the parts is coherent and there is a celebratory feel with ebullient ornamentation in the fast movements, although an occasional unevenness rocks the pulse in the G minor's Vivace. The slow movements are memorably rendered, the G major's Andante floating as if in suspense, with Egarr picking out Bach's notes with incredible grace.
The Handel and Scarlatti sonatas signal a noticeable change of texture, with Robin Michael's cello continuo line often to the fore. Both sonatas work well on the cello, and Isserlis and Egarr whip up an enjoyable frenzy of clattering bass notes and wide leaps in the Allegro of the Scarlatti, originally a keyboard sonata. The Bach chorale prelude with which the disc ends is
a revelation of simple beauty.
JANET BANKS