Until recently, Schumann's works failed to connect with German cellist Gabriel Schwabe. But the opportunity to record them opened up a whole avenue of possibilities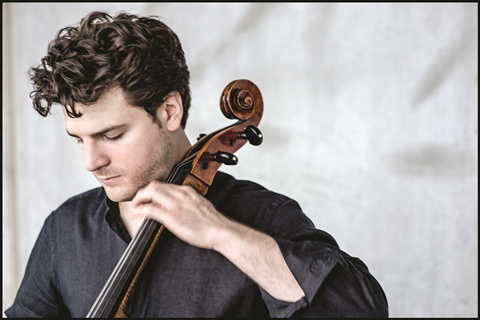 This is an extract from a longer article in The Strad's April 2018 issue. To read further, download now on desktop computer or via the The Strad App, or buy the print edition
I decided to record Schumann's complete works for cello because until recently he was a composer that I just didn't get. I love diving into the repertoire of a single composer – especially interesting works that may not be so well known. For months I dug into the mind and soul of Schumann, which was a wonderful experience that allowed me to come to an understanding of his Cello Concerto – especially its tempos – and to arrive at my own interpretation.
I took as my inspiration Christian Tetzlaff, who told me: 'Schumann's Cello Concerto is always played too slowly.' His words opened a new way of thinking for me. Usually the work is interpreted as being in a melancholic mood, but I think it needs more momentum and spirit. The marking of q=130 is already a compromise: Schumann wanted q=144. His wife, Clara, wrote in her diary that the work should have freshness, drive and schwung (motion or verve). The composer himself described the concerto to publishers Breitkopf & Härtel as 'really quite a jolly piece'. The tempo may in fact have been changed to secure a publisher – certainly its original title, 'Konzertstück', has a connotation that's different from the term 'Concerto'.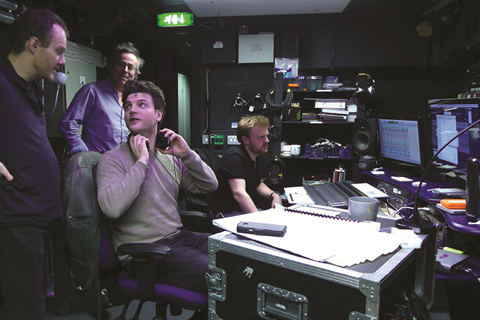 When I heard that Lars Vogt had taken up conducting I felt he would be the ideal collaborator. Not only have we played chamber music together (with him at the piano), but also we share similar ideas – so he would complement my feeling and vision for the piece. It's harder to create a dialogue with an orchestra than it is to achieve one with a piano, so I had to find the right partner. Lars and I were both looking for an overarching structure to unite the work's musical ideas, though of course he brought his own views to the table, too. Interestingly, an early review for the concerto states that the orchestra must be at least as skilled as the soloist; I had that sense when playing with the Royal Northern Sinfonia under Lars's direction.
Interview by Laurinel Owen
To read the full article download now on desktop computer or via the The Strad App, or buy the print edition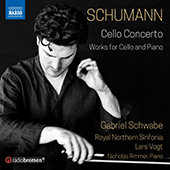 WORKS Schumann: Cello Concerto op.1291, Fantasiestücke op.73, Fünf Stücke im Volkston op.102, Adagio und Allegro op.70, Drei Romanzen op.94 (arr. Schwabe), 'F-A-E' Sonata – Intermezzo (arr. Schwabe)
ARTISTS Gabriel Schwabe (vc) Nicholas Rimmer (pf); Royal Northern Sinfonia/Lars Vogt1
VENUE Cello Concerto recorded at Sage Gateshead; duo works recorded at Sendesaal Bremen
RECORDING DATES Cello Concerto, 27 and 28 January 2017; duo works, 10 and 11 March 2017
LABEL Naxos 8.573786
RELEASE DATE 11 May 2018