In the August 2018 issue of The Strad, Anne-Sophie Mutter talks about her relationship with Penderecki's second violin concerto 'Metamorphosen', a piece she came back to in 2017 after resting it for several years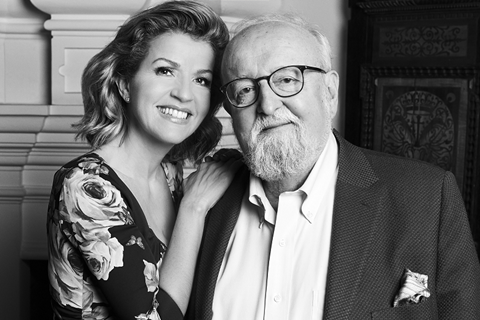 'It was quite challenging to bring it back: technically speaking, Penderecki is a former violinist and likes to give the soloist a few difficult moments, but also there are so many elements in the score that require another look.
'It's crafted with such symmetry and care, you'll see more and more things in the score that you might have missed the first time round,' she says. 'It was as if I was a goldfish with a three-second memory, as I kept finding things in front of me that made me excited all over again!
'It's very important to keep that sense of wonder, as well as curiosity – it's essential for all players, I think, to be open to new perspectives like that. So I'm very grateful to have a chance to return to this piece, and bring it back into my repertoire.'
Anne-Sophie Mutter's new double CD Hommage à Penderecki includes Metamorphosen, with the London Symphony Orchestra conducted by the composer, along with La Follia for solo violin, the Violin Sonata no.2 with pianist Lambert Orkis, and the Duo concertante with double bassist Roman Patkoló.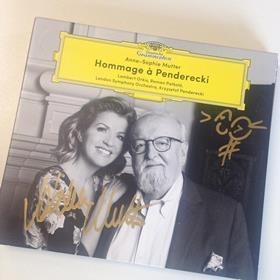 For your chance to win a copy of Hommage à Penderecki signed by Anne-Sophie Mutter, simply click here to visit the competition page and enter your details
Closing date 31 August 2018