A reward of $100,000 has also been offered for information leading to the instrument's safe return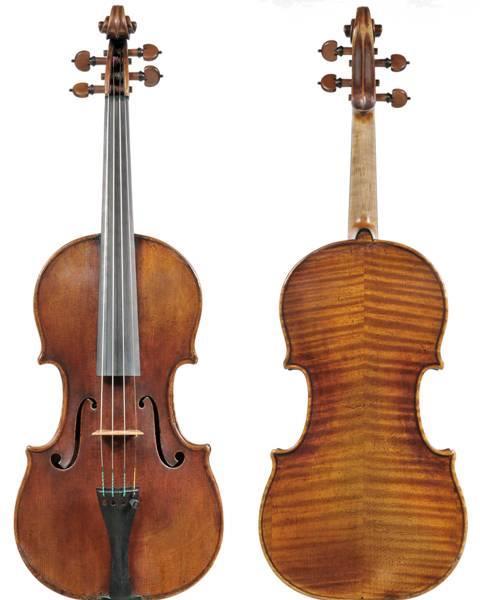 Milwaukee Symphony Orchestra concertmaster Frank Almond posted a message of personal thanks on his website yesterday for 'the avalanche of goodwill', following the theft of the 300-year-old 'Lipinski' Stradivarius in an armed robbery. The instrument was taken after a performance at Wisconsin Lutheran College on 27 January as the violinist walked to his car. The thief attacked Almond with a stun gun, causing him to drop the Strad, and fled in a waiting car driven by an accomplice.
The Milwaukee Symphony Orchestra has since announced that a $100,000 reward is being offered to anyone who can provide information leading to the violin's safe return. The source of the reward money has not been identified.
Yesterday Frank Almond also published a statement from the 'Lipinski' Strad's anonymous owner:
'It has been my joy and privilege to own the 'Lipinski' Stradivarius in recent years. I have thought of myself more as a guardian of a treasure than an owner, a treasure that needs to be seen and heard. It has been in my family for over five decades, deeply loved and used in performance across the world. As a non-violinist, non-public figure, it has felt more natural to me to remain relatively anonymous. Not expecting the violin to participate in this tendency, I had the good fortune to find Frank to take loving care of it every day and to use his musicality and virtuosity to express his vision with its glorious voice. That he was concertmaster of the MSO was especially appropriate, as another goal was to give Milwaukee the gift of being able to hear the violin frequently.
'I am very grateful for all the help given by the Milwaukee Police and other law enforcement organizations, the MSO, and those who are offering the reward. If anyone knows anything and can help, I appeal to them to come forward.'
You can read the full statement here. Anyone with information relating to the theft has been asked to contact the Milwaukee Police Department or the Milwaukee Symphony Orchestra.
Subscribe to The Strad or download our digital edition as part of a 30-day free trial. You can also download single digital editions and single print editions.