The soloist, former Beaux Arts Trio member and associate artistic director of the Savannah Music Festival offers tips for musicians on performing and launching a career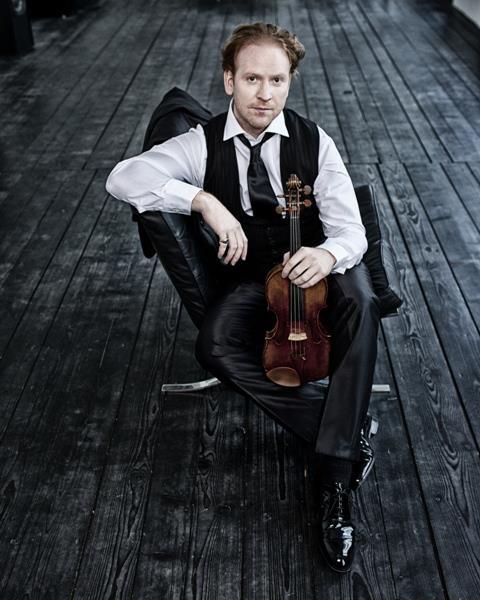 Take advice from your mentors
I had the great fortune and privilege of performing over 60 concerts with Lord Menuhin. During the two decades we knew each other, there was not a day with him without some invaluable piece of advice, both musical or professional. Most important of all were his tips and advice on performing the great concerti, from Elgar and Bartók through to Mendelssohn and Brahms. He always said: 'anyone can get an engagement: it's the re-engagement that makes a career'. How right he was.
Take all concerts seriously – no matter how small
I am literally inundated with emails from young musicians. Many of them seem astonished that their career has not been handed to them on a plate. My advice is to work incredibly hard, don't complain and never think that any engagement is too small. Also: never believe that a concert is not important, just because you might be in a small town or venue. You wouldn't believe who has turned up by chance at performances over the years. When I was 13, I figured I would need to play as many concerts as possible in as many small venues that would have me. No one was willing to give me a chance. So I borrowed the Performing Arts Yearbook from the local library and wrote to 2,000 music clubs in the UK. I stuffed every envelope myself with a crudely produced demo cassette. Of 2,000 letters, I had 1,502 rejections, 492 no responses and six offers. Those six concerts, at a fee of £50, paid for the postage and the demo tape, and gave me some of the most invaluable experience in my 25 years on the stage to date.
Use all the technologies at your disposal
Nowadays it's a lot easier to get your music out there. Put it on the net and make it as widely available as possible. You can find a dozen apps that connect a mike to your iPhone to give you studio quality sound. And you can edit it on your laptop. Or just record it on your smartphone and upload it. You can't afford it? Get on to Kickstarter.com – with hundreds of projects, all crowd-funded, from recordings to debuts. And yet, of all the young artists who write to me asking for help to find concerts, a recording label or an agent, 90 per cent of them don't even have a website. And I'm not talking about a posh, complex design, I'm talking about a Facebook page which is easy and costs nothing. I do think adaptability is crucial in today's world.
Make music in all forms
I love playing great music with great musicians. That can be as rewarding in a chamber ensemble as it is with an orchestra. The greater the orchestra and conductor, the more chamber-like that experience becomes; it is simply on a grander scale. And directing an orchestra from the violin is the best of both worlds.
Make time to practise
I always try to practise first thing in the day. With all the things I have going on, I need to focus on my work straight away. Practising on tour is the easiest for violinists, because you can literally do it anywhere – with me it's mostly the hotel bathroom, because you can close the doors! When I am on the road I always practise with a mute, as it helps my focus (and saves my hearing). When I am at home or have time off, I always practise in bursts, no more than 45 minutes at a time. If I do it that way, I can literally practise all day. If I do it all in one block then I would barely get past 3 hours.
Breathe deeply on stage
I absolutely love being on stage. Having said that, I don't know any colleague (myself included) who has not had some issue with nerves at some point in their lives. The most important thing is to make sure that stage fright never overcomes you. And you have to know how and when to react if something happens during a performance which you are not expecting. One thing I notice listening to certain students is that they stop breathing freely when they get nervous. I do believe this can make things worse. The more nervous you become, the deeper you should try and breathe, especially while playing. It sends different signals to your brain and your muscles and can help you enormously if the going gets tough. Although stage fright – in my opinion – is mostly psychological, I also believe that the routine on a concert day is worth looking at closely: when you sleep, when you eat, when you practise. All of it can make a difference.
Max Richter's Vivaldi Recomposed, featuring Daniel Hope as soloist, is re-released by Deutsche Grammophon on April 29 – including a concert DVD, filmed in 2013, and remixes.
Photo: Harald Hoffmann
Subscribe to The Strad or download our digital edition as part of a 30-day free trial. To purchase back issues click here.