The grants, worth £20,000 and £30,000, are also awarded to Calidore String Quartet, violinist Maria Milstein and violist Eivind Holtsmark Ringstad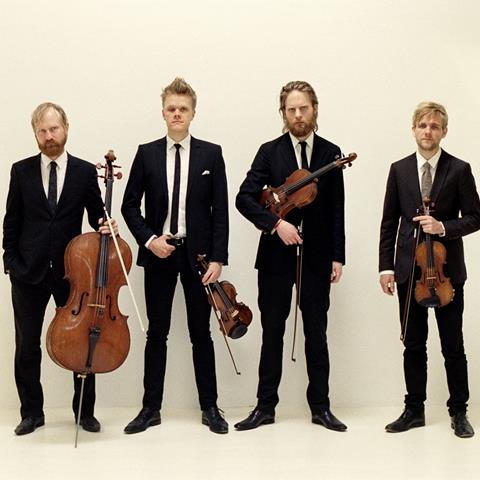 The Borletti-Buitoni Trust has named the recipients of its 2016 Awards and Fellowships, including a number of string players.
The Danish String Quartet (pictured) – winner of the 11th London International String Quartet Competition and a former BBC New Generation Artist – receives a BBT Award, worth £30,000.
BBT Fellowships, each worth £20,000, go to the multi award-winning Calidore String Quartet from the USA; 27-year-old violinist Alexandra Conunova from Moldova, winner of the Joseph Joachim Competition in Hannover; violinist Maria Milstein from Russia, a founder member of the Van Baerle Trio; and violist Eivind Holtsmark Ringstad from Norway, first prize winner at the 2012 EBU Eurovision Young Musician Competition in Vienna.
A BBT Special Chamber Music Prize, worth €25,000 and given in honour of Claudio Abbado, goes to Quartetto Lyskamm from Italy, formerly mentored by the Artemis Quartet.
The Borletti-Buitoni Trust helps outstanding young musicians to develop and sustain international careers with financial awards, guidance and contacts, as well as public relations exposure. Since 2003, BBT has provided support to 96 individuals and ensembles from 30 countries.
Read: Danish String Quartet violist forced to transport instrument on lap on Norwegian flight
Photo: Carolin Bittencourt