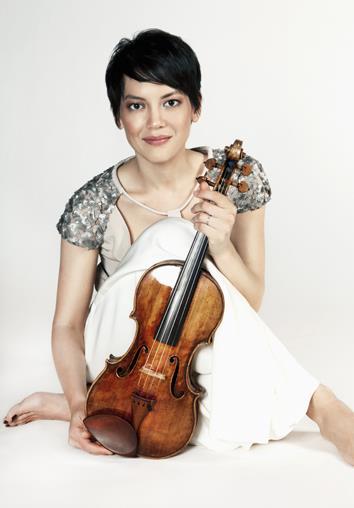 Violinist Anne Akiko Meyers has been granted exclusive lifetime use of the 1741 'Vieuxtemps' Guarneri 'del Gesù' following its recent purchase by an anonymous buyer.

The violin was sold by London dealers J.&.A. Beare for an undisclosed sum, although Beares confirmed that the price exceeded the £9.8m paid for the 'Lady Blunt' Stradivari, which Tarisio sold in June 2011.

The 'Vieuxtemps' was purchased from Ian Stoutzker, a retired British banker. He had owned it since the mid-1960s, and had previously put it up for sale with Chicago dealers Bein & Fushi in 2010.

Meyers owns two Stradivari violins: the 1730 'Royal Spanish', which she bought in 2005, and the 1697 'Molitor', which she acquired for $3.6m in 2010. In an email to The Strad, she said that the 'Royal Spanish' is now on the market and that she is considering the future of the 'Molitor' as well.
Photo: Lisa Marie Mazzucco