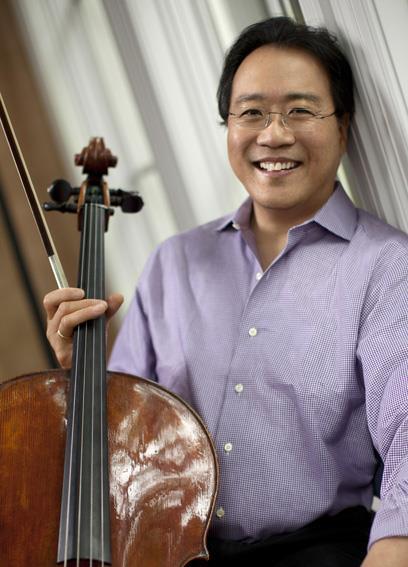 US cellist Yo-Yo Ma has been named the recipient of the inaugural Fred Rogers Legacy Award. The 58-year-old (pictured) will receive the honour at a ceremony on 23 May at Saint Vincent College in Latrobe, Pennsylvania, location of the Fred Rogers Center for Early Learning and Children's Media.
In its citation, the centre recognised Ma's use of 'the power of popular culture and media to engage 'students' of all ages in learning about and through music'. It singled out the founding of the Silk Road Project in 1998 'to promote the study of cultural, artistic, and intellectual traditions internationally'.
In a November 2011 interview with The Strad, Ma explained his philosophy on the use of music in the community: 'What is the function of music? It makes things memorable. People who hear music at a certain age always remember it at a certain time. People who are suffering from dementia or Parkinson's Disease can respond to music. There's an element of music that can get through to people who are in a coma. Music is shared among teenagers as one way of identifying who they are. So "the community thing† is necessary. Music goes very deep into people's limbic systems... You're never doing it as just a job. You're giving of yourself, of all of your substance, to anything you focus on.'
Founded this year to mark the tenth anniversary of the centre, the award recognises individuals for their work 'as catalysts for communication, collaboration, and creative change in their fields', according to the centre.
Subscribe to The Strad or download our digital edition as part of a 30-day free trial. To purchase back issues click here.
Photo: Jeremy Cowart/Sony Music