On day seven of our festive season of quotes from The Strad archive, violinist Pekka Kuusisto recalls a controversial performance he gave of Vivaldi's Four Seasons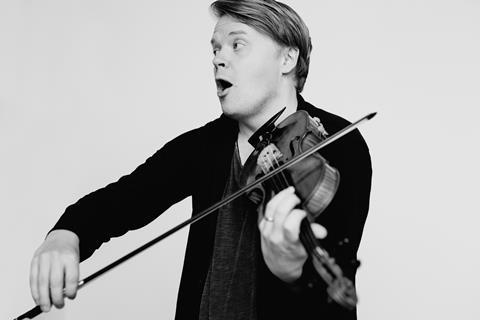 Photo Felix Broede
In this excerpt from The Strad July 2012 issue, the Finnish musician tells Peter Somerford about a performance he gave of the Four Seasons with the Irish Chamber Orchestra - an interpretation that proved divisive among the listeners
KUUSISTO RECEIVED some of his more extreme feedback for a performance of Vivaldi's Four Seasons he gave with the Irish Chamber Orchestra, which was broadcast on US national radio show Performance Today. It was an interpretation with a heavily improvisatory feel, in which Kuusisto wanted to be faithful to the sonnets that preface the music.
'I find it shocking that so many people are not aware of the stories behind the works and how ugly everything gets – that there's not a pleasant moment in the whole of "Summer", and people are drunk in the first movement of "Autumn". Stringed instruments can express an incredible range of character, so why play drunk people prettily, or the opening of "Summer" as elegant and gentle when it's all about suffering from the heat and almost dying of thirst?'
Listeners who posted their reactions to the performance on the show's Facebook page were deeply divided on the performance, with some praising its energy and freshness and others calling it harsh and exaggerated. Kuusisto puts much of the negative feedback down to the mode of experiencing the music. 'It was a good example of a performance that as a radio recording was a sad shadow of what it was in the concert hall. It's incredibly important to take lots of risks in concerts – to find the kind of musical gestures that you can't rehearse or plan. That volatility doesn't often translate into a great recording.'
To read the full article published in The Strad November 2016, click here to log in or subscribe.
Read: Darragh Morgan on minimalism performance practice