Current second violinist Gregor Sigl will henceforth perform viola with the group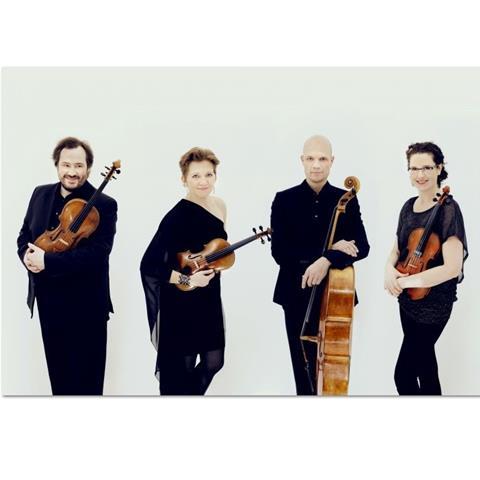 The Artemis Quartet has appointed Anthea Kreston (pictured, far right) as its new second violinist following the death of violist Friedemann Weigle at the age of 53 in July last year. Current second violinist Gregor Sigl (pictured, far left) will henceforth perform viola with the ensemble.
Chicago-born Kreston studied with Felix Galimir and Ida Kavafian at the Curtis Institute of Music in Philadelphia, as well as chamber music with the Vermeer Quartet and Emerson String Quartet. She was a member of the Avalon Quartet - with whom she won the ARD Competition in 2000 - for seven years, and in 1999 founded the Amelia Piano Trio.
She first met Artemis Quartet cellist Eckart Runge at a Juilliard String Quartet masterclass 20 years ago:
'Already then, Anthea struck me as an extraordinarily brilliant musician and someone who has a big personality,' said Runge. '[At her Artemis audition] she impressed us with her warm-heartedness, boundless energy and - above all - her fantastic qualities as a musician and violinist. All three of us immediately felt that, in her own way, Anthea reflects the soul of Friedemann and will bring new energy to our quartet.'
The ensemble is to tour Europe in its new line-up in March.
Photo: Felix Broede