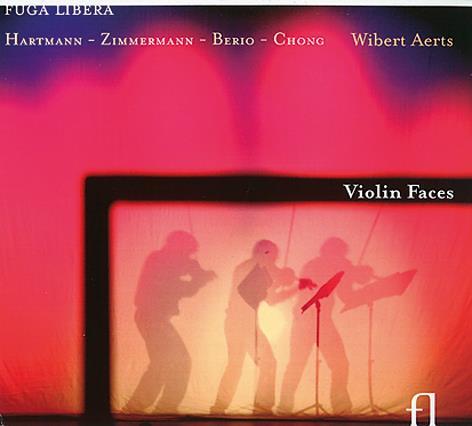 The Strad Issue: January 2010
Musicians: Wibert Aerts (violin)
Composer: Zimmermann, Hartmann, Berio, Kee-Yong Chong
There's often a danger of discs of contemporary solo violin music being a bit indigestible for one sitting, particularly if the music is relentlessly percussive, but Belgian player Wibert Aerts has crafted this disc to perfection. 'Violin Faces' has a broad mix of works dating from 1927 to 2001, all highly coloured and well contrasted, and performed with tender delicacy by Aerts, whose sweet-singing tone ensures that even in its grittiest moments this music never grates.
The four movements of Karl Amadeus Hartmann's lithe Second Sonata (1927), composed when he was just 22, include a furious perpetuum mobile and a long-limbed and dreamy slow movement – Aerts lavishes care and attention to detail on each finely characterised vignette. Bernd Alois Zimmermann's Solo Sonata (1951) is equally assured and appealing, particularly the thrilling second-movement Rhapsody, in which left-hand pizzicato underpins its chimerical twists and turns.
The mood changes to one of tense, focused energy with Berio's Bach-infused Sequenza VIII (1976). Aerts proves his mettle in the impossibly fast spiccato repetitions of the middle section, interspersed with explosive chords – at times one forgets that it was just one instrument playing.
Malaysian Kee Yong Chong's For Another Better World (2001) is complex and finely nuanced, its ethereal, spiky phrases played with warm finesse by the dynamic Aerts. More please!


Catherine Nelson