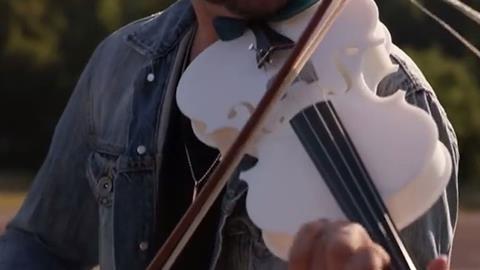 Formlabs engineer Brian Chan and violinist Rhett Price have combined forces to build a 3D-printed violin from white resin.
The instrument was made with SLA (StereoLithoGraphy) printing technology - which lends itself well to intricate details and a smooth surface finish - rather than a FDM (Fused Deposition Modeling) printing, which suits lower budgets. Last year Hovalin created a 3D-printed acoustic violin for just $65 using a FDM printer.
Because resin is more easily warped than other materials, the violin underwent several iterations. The first model warped under the force of the strings within a month. Carbon fiber reinforcements and thicker panels were added to the second model, but again the neck eventually warped. The third, and successful model, features a reinforced neck and a thinner front face.
Watch: Student creates 3D-printed violin bow