Nazrin Rashidova's encounter with the 19th-century French violinist's music led her down a rabbit-hole of virtuosity and research – from which has come a PhD and a four-part recording project for Naxos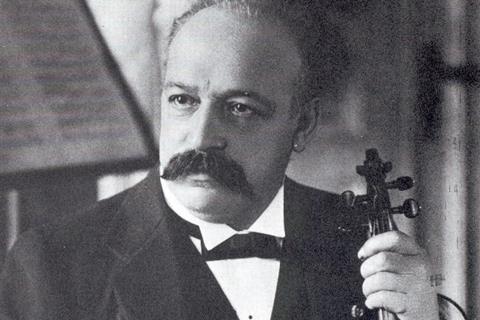 'There is something demoniacal about his playing,' wrote one astounded critic. 'His audience must follow him, must feel, laugh, weep, jest, or be sad with him. In the powerful spell which he casts over his audience, he is—perhaps—the only violinist who approaches Paganini.' Musical Times, 1900
The extraordinary 19th-century violin virtuoso, composer and pedagogue Émile Sauret carved himself an enviable reputation during his lifetime and was acclaimed by the greatest musicians of the century, including Brahms, Liszt, Rubenstein, Tchaikovsky, Saint-Saens and Sarasate, with whom he often played duets.
He is probably recognised by violinists and music enthusiasts of today for the spectacular cadenza he wrote to Paganini's First Violin Concerto.
Composed during his professorial tenure at the Royal Academy of Music (between 1891 and 1903), the 24 Études-Caprices are a testament to his technical finesse and are dedicated to his student, the great British violin virtuoso Marjorie Hayward.
There has been a long tradition of writing a collection of works, arranged in various cycles spanning all 24 keys. Assembled in a similar sequential manner to Chopin's 24 Preludes, op.28 and Rode's 24 Caprices, Sauret's Études-Caprices ascend in a circle of fourths, with each major key followed by its relative minor.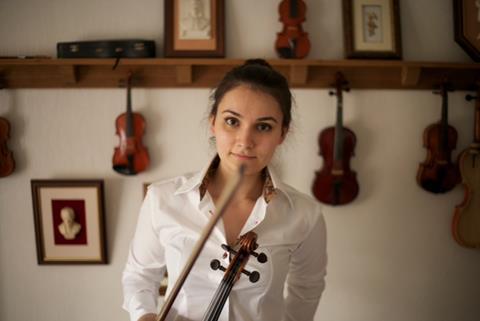 Even among his other collections of technical works, including 20 Grandes Études, op.24 and 12 Études artistiques, op.38 and Gradus ad Parnassum du violoniste, the 24 Etudes-Caprices carry distinctive qualities worthy of discovery.
In my attempt to discover the kind of virtuosity being advocated in these Études-Caprices, my aim is to 'experience' them through a documented process and the control of their first recording. First and foremost, it is not often one finds an étude-caprice inundated with specific dynamic, fingered and phrased indications by the composer, encouraging an expressive approach and creating a musically virtuosic background to the work.
The extraordinary density of variations one is exposed to occurs in a fast-forwarded mode, deterring from repetition at the core of an etude. Most of the time, the continuation of a bow variation does not last longer than a bar, testing and extending one's capacity of concentration, memory, mental power and stamina required to carry out each caprice in the learning and complete stages.
They bring Fritz Kreisler's quote to mind: 'Technique to me is a mental and not a manual thing' – especially if one takes into account the considerable length of each Étude-Caprice.
The first recorded volume was released by Naxos in June 2017, which also marks 115 years since its publication and comprises just seven of the 24, amounting to over an hour of continuous music. The second volume, due for release in March 2018, adds another dimension, feauring Sauret's own Stradivari in Études-Caprices nos.8 to 13.
These are just a few selected details to 'suggest' what I am finding, or rather share how I am discovering a transcendental virtuosity of detail. The 24 Études-Caprices give us a glimpse of Sauret's technical world, which can offer a key to what the music is about.
Nazrin Rashidova is currently pursuing a PhD at the Royal Academy of Music where her research explores Emile Sauret and a first recording of his 24 Etudes-Caprices