US group prepares to welcome new players next season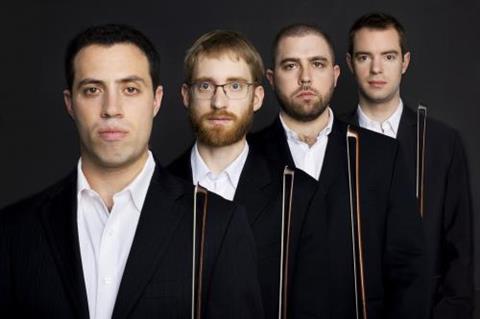 Two founding members of the New York-based Jack Quartet will leave this summer, the group has announced. Violinist Ari Streisfeld will take up the position of assistant professor of violin and violin pedagogy at the University of South Carolina, while cellist Kevin McFarland will devote more time to improvisation and composition. Both intend to continue performing. Their successors will be violinist Austin Wulliman, currently part of the Spektral Quartet, and cellist Jay Campbell, who this year won a $25,000 Avery Fisher Career Grant.
'Chris, John, and Austin are incredibly inspiring musicians and thinkers on every level,' said Campbell in a statement. 'Jack's sense of adventure and total commitment to the music of our time is very much aligned with my own. Needless to say, I'm very excited to be adding this dimension to my musical life.'
Violist John Pickford Richards said that the group were 'looking forward to continuing the mission of the quartet while also developing new group interests and focus. Because of what we do, the landscape of our curiosity is always changing and developing.'
Since it was established in 2007, the Jack Quartet has championed new music and developed a reputation for unusual and innovative programming. The original line-up's last concert will be on 5 August at the Crested Butte Music Festival in Colorado. The quartet will debut its new formation at New York's Park Avenue Armory on 30 October with a new version of FLiGHT – a multimedia work by Pulitzer Prize-winning composer Roger Reynolds.
Photo: Henrik Olund