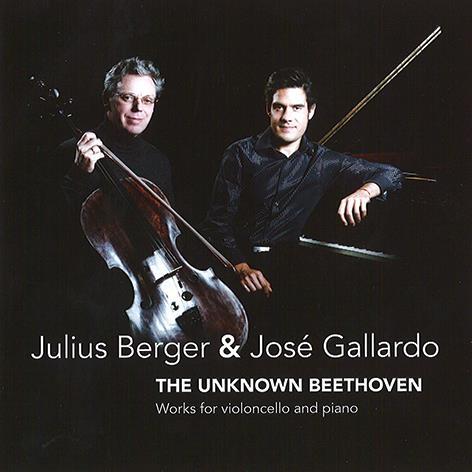 The Strad Issue: January 2011
Description: A sixth Beethoven cello sonata earns its place in the repertoire
Musicians: Julius Berger (cello) José Gallardo (piano)
Composer: Beethoven
'Unknown' doesn't really apply to the Sonata op.64, whose six movements are immediately familiar as the String Trio op.3. As in Beethoven's other cello sonatas the pianist has the lead, here frequently taking over first violin and cello parts while the cello plays the trio's viola line. Julius Berger's essay makes a convincing case for this arrangement having been made by a certain Herr Kleinheinz under Beethoven's supervision – certainly the whole thing works surprisingly well.
Berger, a protégé of Antonio Janigro and teacher of much of Germany's young cello talent, phrases with elegance and gives a pleasingly focused, punchy edge to the detached notes. Ensemble is generally excellent although there's a feeling of rushing towards the end of the first movement's exposition, and José Gallardo, unhampered by a bow, manages to be slightly better at precision timing than Berger in the finale's tied semiquavers.
The remaining four works on the disc, written in 1796, seem entirely at home on cello and piano, only the occasional arpeggiated passage in the cello giving away their provenance. In particular, the serene and profound eight-minute Adagio ma non troppo cries out to be rescued from oblivion.
The disc's sound is exceptionally clear and pure, closely recorded and with an attractive level of resonance.



JANET BANKS